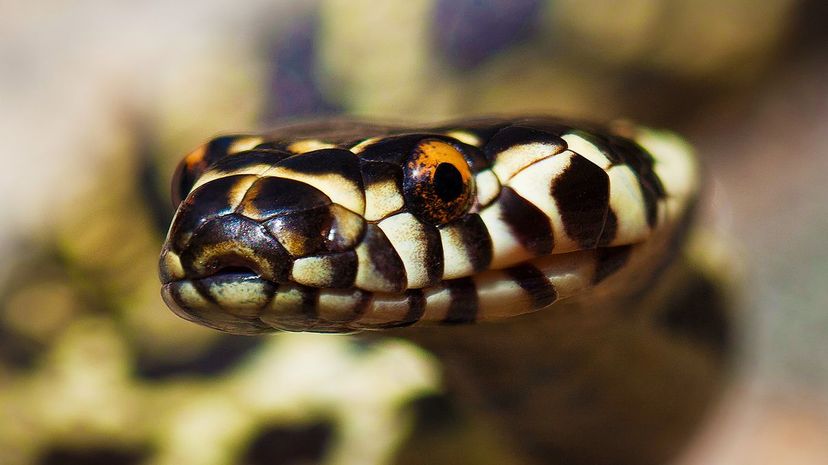 Image: Kristian Bell / Moment Open / Getty Images
About This Quiz
Australia is notorious for being the home of some of the most deadly snakes on earth, and while it may be true, fatalities are not as common as you think because antivenom for these bites is widely available around the country. 
Although many would like to believe that they are confined to the desert and jungle regions of the country, snake sightings are quite common even near large cities and homes in the suburbs, usually around where their main source of food can be found. Snakes like the eastern brown snake, the inland taipan, the common death adder, the red-bellied black snake, the mulga snake, the lowland copperhead, and the small-eyed snake are all well-known because of their deadliness, but what about the others? 
There are approximately 160 snake species found on the continent and its neighboring islands, but how well do you know them? If you were given images of some of these creatures, would you be able to correctly identify them? There is only one way to find out if you are an Australian snake expert and that is by taking this quiz.