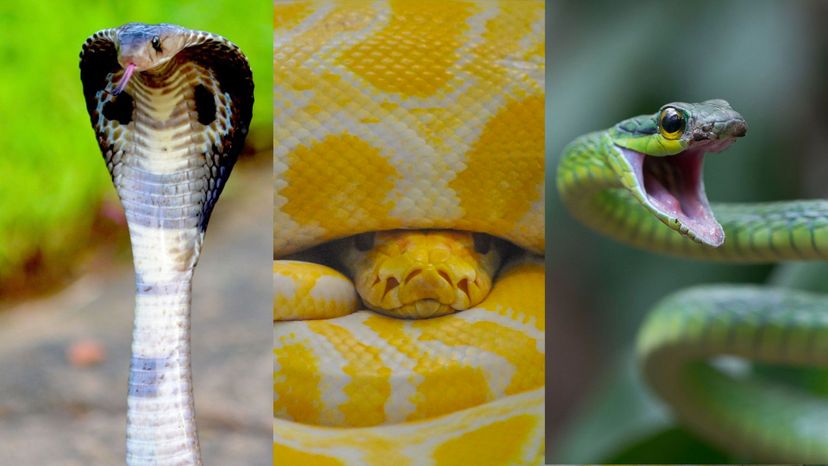 Image: Nicolas Reusens/Moments/Getty Images; JCSR/Moments/Getty Images; insaneDynamix (Darius Vakil)/Moment/Getty Images
About This Quiz
Snakes are elongated and legless carnivorous animals belonging to the serpentes suborder of the reptile class. They can be found in different habitats on every continent except Antarctica, and there are also sea snakes which can be found swimming in the waters of the Indian and Pacific Ocean.
They have highly specialized structures which allow them to function effectively. These animals have mobile jaws which allow them to swallow prey much larger than their heads.  Most of them have only one functioning lung, and their kidneys appear one in front of each other to accommodate their narrow bodies.
Snakes fall into one of two groups; venomous and non-venomous. Most species of venomous snakes use it to kill their prey as well as for self-defense, while the non-venomous are known for killing their prey by constriction or by swallowing them alive. 
How well do you know your snakes? If you were given images of some of these creatures, would you be able to guess their name or even where they can be found? If you would like to test your knowledge, as well as learn some cool facts about these reptiles, then this is the quiz for you!