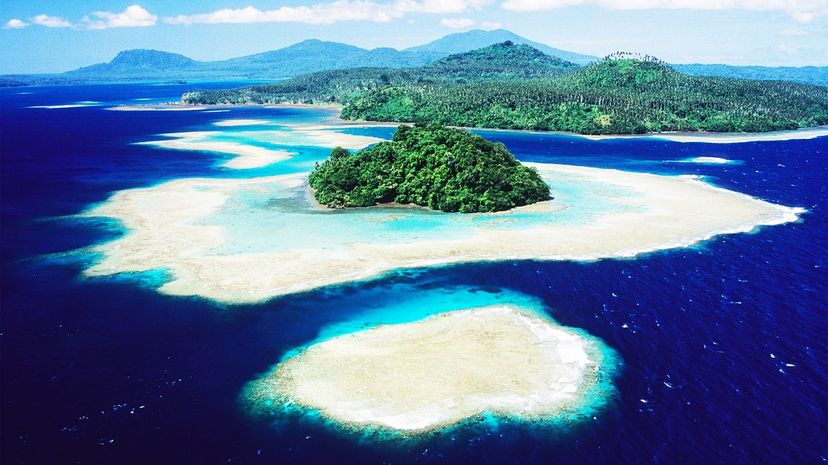 Image: Tammy616 / E+ / Getty Images
About This Quiz
Oceania is not technically a continent, though it does include all of Australasia. It's the area that encompasses not just the enormous landmass of Australia, but also all the nations of Melanesia, Polynesia and Micronesia. Many of these places are threatened by sea-level rise, and may disappear under the waves in the next hundred years. Others suffer from being simply too far away from the world's trade routes to be very prosperous, which means that poverty can be endemic.
On the other hand, the nations of Oceania enjoy beautiful beaches, delightful weather and splendid food. Their cultures are often very ancient, going back to when seafarers braved the waves to cross horizons without knowing whether they would find any land on the other side. Even within a single nation, multiple islands can hold disparate histories, having been settled at different times or by different people, and sometimes having seen multiple waves of settlement or colonization. Following the Age of Empire, Oceania was also ravaged by World War II, when the Axis and the Allies fought over its nations less as sovereign territory to protect, than as possessions to be disputed.
How much do you know about Oceania's many lands? Would you recognize them on a map, with nothing but outlines? Let's find out!
Tammy616 / E+ / Getty Images