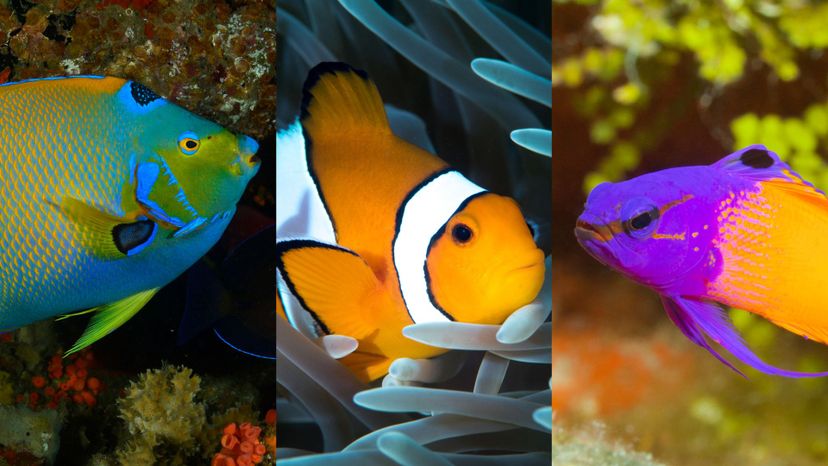 Image: Humberto Ramirez/moment/Getty Images, Sirachai Arunrugstichai/Moment/Getty Images, Jeff Hunter/Photographer's Choice RF/Getty Images
About This Quiz
Can you tell the difference between a bass and a sturgeon, a wrasse or a wahoo, or an angelfish and a lionfish? Know the name of the species that Nemo and Dory belong to? If you consider yourself an under the sea expert, prove your saltwater fish IQ with this quiz!
Scientists have classified at least 33,000 fish species, and this number continues to climb every year as new species are discovered. A whopping 58 percent of these species live in saltwater environments like seas and oceans, while the remaining 42 percent hang out in lakes, rivers, and streams.
While many fish are known for their interesting appearances, saltwater fish, in particular, have a reputation for being brightly colored, boldly patterned and so vivid they appear to glow beneath murky seas. That's part of the reason these fish are such a popular choice for aquariums, where people can marvel at their brilliant and unique features. 
Of course, saltwater fish are more than just pretty faces. They are also popular with sports fishermen, who fight to reel in saltwater species weighing hundreds or even thousands of pounds. Finally, some species are popular with diners,  including options like bass, tuna, and swordfish.
Think you can tell one saltwater swimmer from another using only a single image? Take our quiz to find out!