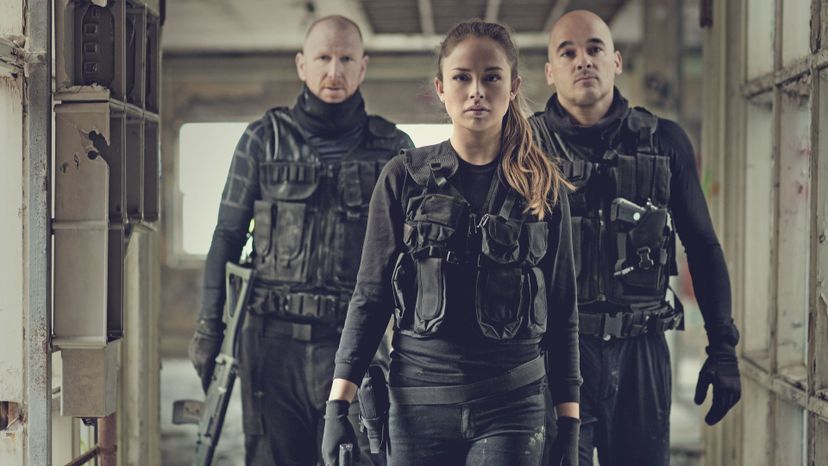 Image: Lorado / E+ / Getty Images
About This Quiz
There are many types of SWAT team weapons and equipment, and their use varies from precinct to precinct. A variety of field missions requires standard gun models plus many extra accessories, many of which are designed for specific needs of various SWAT teams. Many of them are very similar (or identical) to military weapons, but many are targeted (pardon the pun) for law enforcement use.

Among SWAT guns, you will see assault rifles, shotguns, submachine guns, semi-automatic pistols and many additional weapons, artillery and equipment. A SWAT team may use halogen tools, ballistic shields, battering rams, stun grenades, Tasers and tear gas, but in this quiz, we are focusing on guns and firearms alone. We have listed the most popular and most used guns – they are all here, from the M870 to the FN Five-seveN, but how many of them can you identify?
How well do you know the different types of guns used by Special Forces in the United States and around the world? Do you think you can name at least 30 out of 40 SWAT guns? Take this quiz to find out just how familiar you are with the most popular and most widely used SWAT team guns! Ready, set, SHOOT!
Lorado / E+ / Getty Images