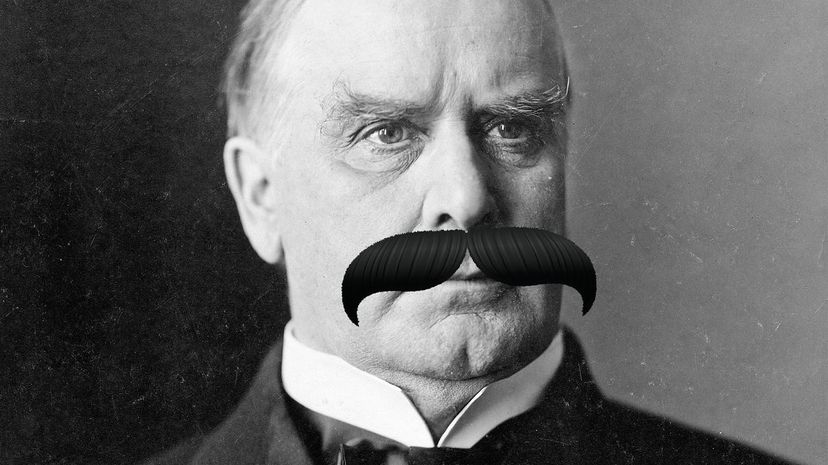 Image: Wiki Commons by Library of Congress / Logorilla / DigitalVision Vectors / Getty Images
About This Quiz
If you want to hide something, hide it behind facial hair. That's exactly what we did with these U.S. presidents by giving them mustaches that they wouldn't normally have. Do you think you can recognize them with their faces covered up? Here's the perfect quiz to find out. 
U.S. political history doesn't have to be boring, not even when it comes to remembering who the presidents are. There are plenty of interesting facts to learn about them, after all, like who served as the Governor of California before becoming president and who rose to national attention through their time in the military. But there are also fun ways to go about learning the presidents and their place in history. This quiz encourages you to do just that. 
Are you ready to see which presidents you remember and which ones' identities might elude you, especially once we put mustaches on them? From the founding fathers to modern commander in chiefs, this quiz is filled with many of the presidents who made an impact on the United States throughout the past two and a half centuries. 
When you're ready for a fun approach to history, begin this quiz to find out how well you know the U.S. presidents. 
Wiki Commons by Library of Congress / Logorilla / DigitalVision Vectors / Getty Images