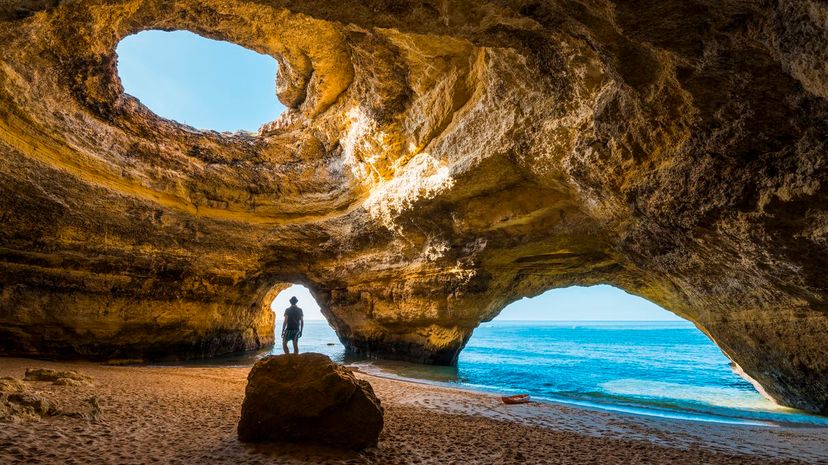 Image: © Marco Bottigelli / Moment / Getty Images
About This Quiz
A landform, in the broadest sense, is any feature of the Earth's surface. For this quiz, we're sticking to the naturally-occurring ones. They can be huge (think mountain ranges) or small (like a single rock formation.) They occur across regions and climates, from the frigid poles to the sweltering climes around the equator. There are desert landforms, coastal landforms and the landforms of the grassy plains. They range from the very broad to the infinitely specific, so the list of sub-types goes on and on. 
Landforms are created by various processes of weathering, erosion, and movement of the earth's tectonic plates. Weathering occurs when rock is worn down over time. This can be via organic weathering (think plants breaking up sediments with their roots), mechanical weathering (think wind, flowing water, and processes of freezing and thawing) or chemical weathering (when sediments disintegrate due to chemical processes, like limestone dissolving and forming caves). Erosion is the process by which particles that have been weathered off are transported elsewhere and deposited to make new landforms. Tectonic activity is the movement of the giant plates that make up the outer shell of the earth's surface. When these plates (there are seven principal ones) rub up against each other or break apart, mountains, rift valleys and other major landforms are created.
So, are you ready to test your knowledge of the geology of the earth's surface? See if you can rock this quiz.
© Marco Bottigelli / Moment / Getty Images