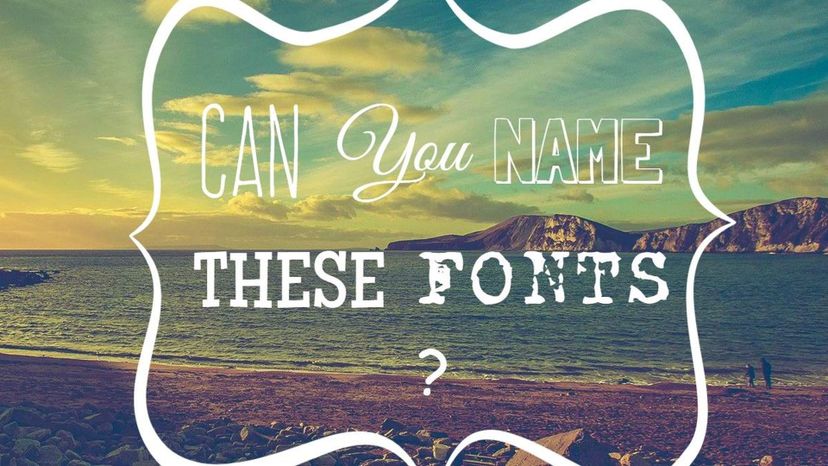 Image: BeFunky
About This Quiz
Can you tell the difference between Open Baskerville and Montserrat, or CMU Serif and D-Din? If you consider yourself a font and typeface expert, take our quiz to see how many of these fonts you can recognize!
Computers and digital printing have opened up a whole new world for designers. Beyond the ease of creating and producing works, design pros now have countless choices when it comes to choosing fonts. These fonts, also known as typefaces, refer to the design of the letters themselves, including things like size, weight, slope, shape, and style. 
While choice of font might not seem like a big deal at first glance, you might be surprised to learn just how much the lettering you choose can impact your work. There's a reason that Comic Sans isn't appropriate for funeral announcements, or Gothic fonts won't work well for children's books. Not convinced? Picture a high-quality wedding invitation penned in boring Arial or Times New Roman rather than in a swirling script - quite a difference, right?
Fonts not only impact the design or mood of a piece but also affect things like readability, clarity and whether or not a piece will catch the eye. Think you can name some of the most popular fonts being used today? Take our quiz to find out!