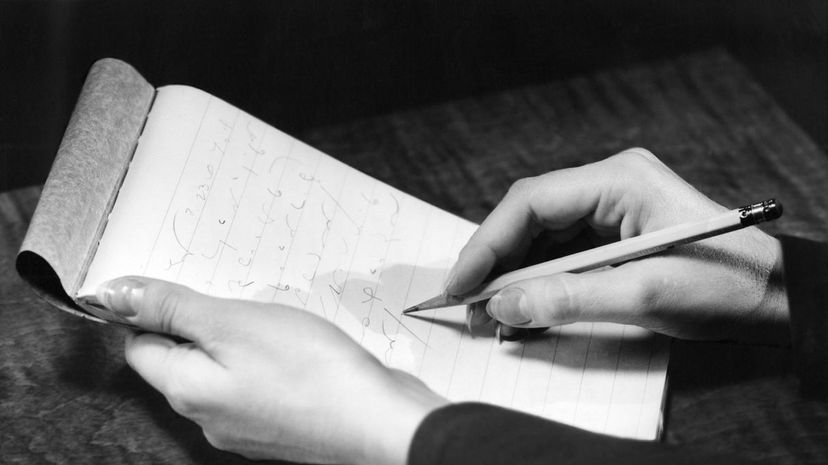 Image: George Marks / Retrofile RF / Getty Images
About This Quiz
You might think that shorthand is a thing of the past, but there are still many jobs out there that require the skill. From court reporters to executive secretaries, the ability to accurately dictate conversations, meetings, or court proceedings is still in high demand. In this quiz, we want to see how well you can read shorthand and how much you know about brachygraphy and tachygraphy. 
Although court reporters use stenotype machines to record proceedings, they must also learn how to write in shorthand as part of their training. One of the most important aspects of either stenography or shorthand is learning to hear words phonetically. Another important part of the job is speed and accuracy. By removing letters and hearing sounds, practitioners are able to dictate up to 200 words per minute! 
Whether it's been a while since you've put your pencil to paper or you regularly practice chording with a machine, we think this quiz will put you to the test. We will cover everything from Gregg to Pitman -- from closed captioning to the kinds of punctuation used in dictation. You'll have to dig deep to pass this exam. Let's see how much you remember from secretary school! 
George Marks / Retrofile RF / Getty Images