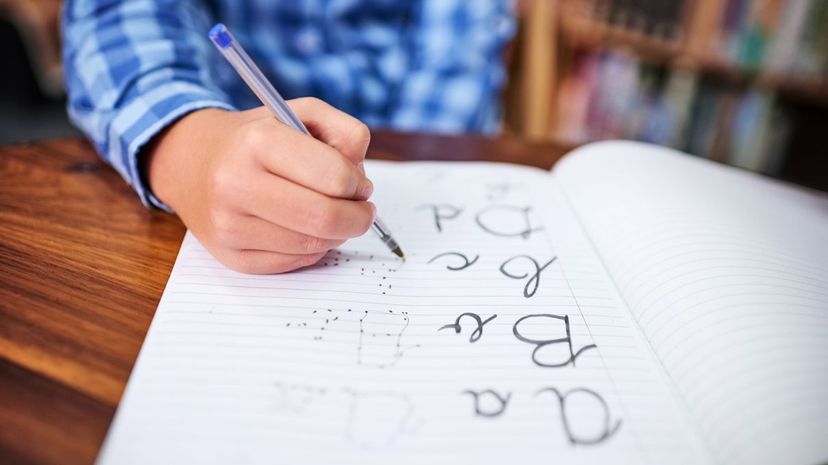 Image: PeopleImages/E+/Getty Images
About This Quiz
Variations of the cursive script we know today date back as far as the ancient Roman empire, stemming from the Etruscan alphabet. After hundreds of years of use, cursive is becoming a lost art in recent times when it comes to everyday handwriting. 
Whether or not to continue teaching cursive in schools has become a heated debate! While some argue that cursive has become irrelevant, there is clearly still a demand for elegant penmanship — calligraphers continue to work for the White House, which has a budget of $263,000 a year for calligraphers! Not to mention, you're probably already familiar with trending calligraphy on Pinterest and elegant looping fonts going viral on social media.
While some elementary schools around the world still require cursive as part of the curriculum, many schools have dropped the requirement. In the United States, there have been many variations of the elegant looping letters over the years. Distinct styles of cursive have even been associated with different social classes, professions and genders, as men and women were once taught to stylize their penmanship based on their sex. It wasn't until the mid-1800s that a modern day cursive was systematized into what's known as the Spencerian method, which formed the basis for the new styles of script taught in schools.
Interested in touching up your penmanship so you can start your own DIY calligraphy project? Or maybe you just want to see how much cursive you really remember from the third grade. Test your memory and take this quiz to see how many cursive letters you can accurately recognize. Then you'll be ready to take out your pen and ink and get practicing again!
PeopleImages/E+/Getty Images