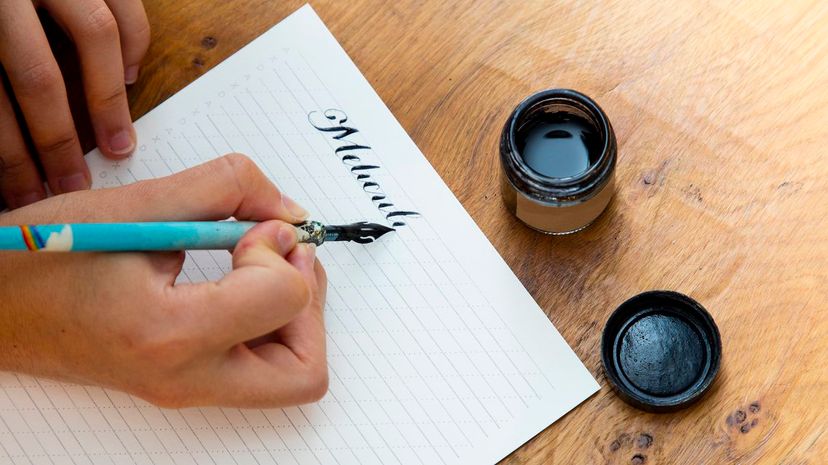 Image: Jesper Mattias/ Cultura/ Getty Images
About This Quiz
You might have learned cursive when you are young, but do you still have the chops to recognize all of the letters? During this quiz, you'll get the chance to put your knowledge of cursive to the test. You might want to keep a pen and paper nearby so you can work it out the old-fashioned way. We think you'll impress yourself, though! 
The Duchess of Sussex, Meghan Markle, has some of the best handwriting in the world. Before becoming a royal, she supported herself by working as a freelance calligrapher. To succeed, she had to learn to write every letter in many different ways — including in cursive! Will you know as many of these letters as she would? Or will you need to revisit the alphabet and make your best guess? 
When you see each of these fancy cursive letters, picture it in a word before you decide which one you think it is. Don't let the curly and elegant cursive font fool you. A "G" is still a "G" no matter how it's written! When you choose the letter in the photo, you'll be treated to a fact or a few bits of trivia about it. You'll have to recognize them first, though. Can you? 
Jesper Mattias/ Cultura/ Getty Images