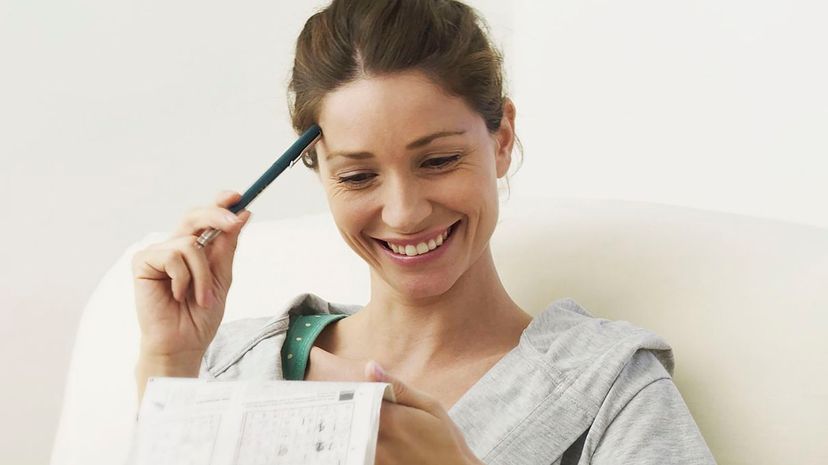 Image: Mel Yates/ Cultura/ Getty Images
About This Quiz
Everyone loves a puzzle. We love a little mystery to solve where the stakes are low and the reward is just our own sense of delight at having solved it. The answers can range from deviously clever to insultingly obvious, but the journey to get to them is where the fun is. From a simple "fill in the blank" type puzzle to a silly pun to a mysteriously worded riddle that plays on metaphor and symbolism, there are no end to the word puzzles language lets us set up. 
Riddles have likely been told as long as our ability to communicate has existed. They play on linguistic parallels when words and meanings can be confused with one another, or jokes where meanings have different layers and applications. Other times they present mysteries, offering just enough misleading clues to take you to many false answers. You'll only find the correct one if you're clever enough to catch where the riddle misleads you. They are witty and fun because they actually make us think instead of just offering up answers right away. They tease and entice because we get into them knowing there is a trick involved, but unaware of what it may be. It's like visiting a magic show or an escape room. Just because you know you're being fooled doesn't mean you know how it's happening.
If you consider yourself a puzzle expert and a master of tricky riddles, it's time to put yourself to the test. Take the quiz and puzzle through!
Mel Yates/ Cultura/ Getty Images