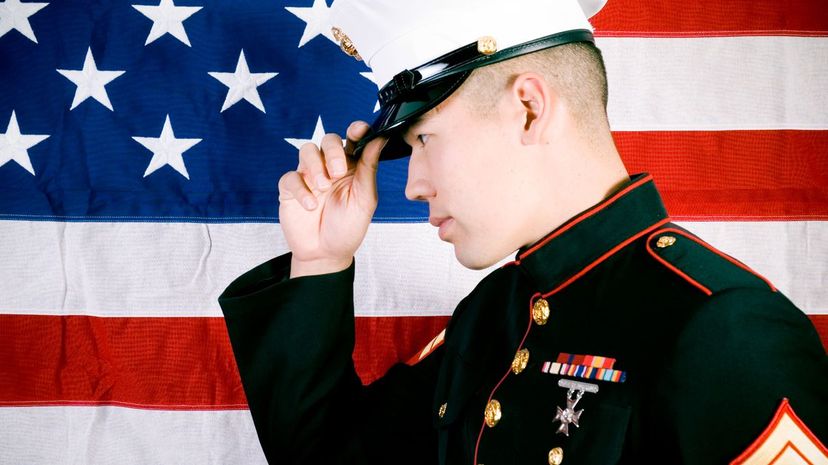 Image: InkkStudios/E+/Getty Images
About This Quiz
Every branch of the military is smart! Equipped to deal with combat, conflict and demanding superior officers, service members are trained to the hilt. After you respond to a bunch of situations your average sailor or soldier might encounter, we'll know if you are hardwired to think more like a soldier in the Army or a sailor in the Navy. 
Throughout this quiz, we are going to make you use your brain. You'll have to navigate shark-infested waters, desert plane crashes and a few surprise scenarios. You'll also have to think about the physical nature of military training and your ability to cut the mustard. The answers you give us when you see these problems will let us know which branch of the service your brain naturally emulates. 
You don't need to be a veteran to think like a member of the military! No matter what your experience level might be, you'll have to use your wits to survive and thrive within this quiz. Once you've made it through our boot camp of questions, the way you think will be easy to place. 
Army or Navy? Which one shares your intellectual style? Put yourself in their shows, and learn which branch could benefit from your brain!