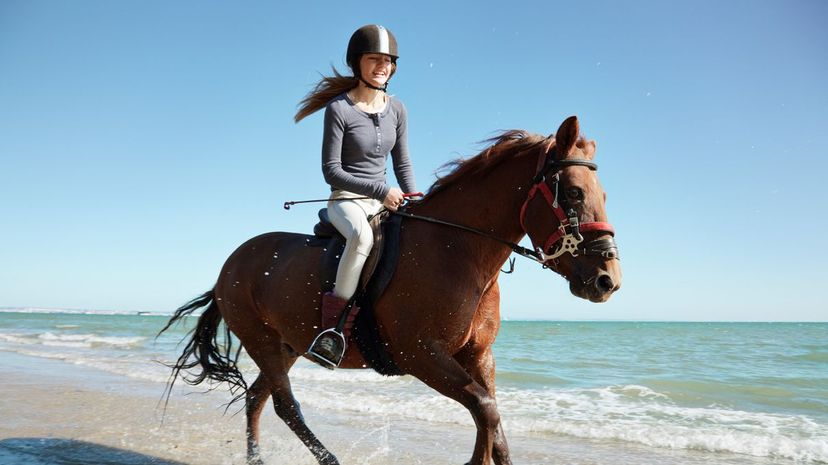 Image: Anthony Lee/OJO Images/Getty Images
About This Quiz
Anyone who has spent some time on the back of a horse knows how incredible these animals can truly be. Often, it takes bravery to mount a horse, especially on your first time. Let's face it — horses are tall! Once you've made it past your fear, it's easy to see how majestic and fun they can be. From bonding with your horse on the ground to riding through the horse trails, there is so much to do with your furry friend.
After you've grown comfortable with your horse and you've had the chance to get to know each other, this is where the fun begins. You'll learn their quirks, their patterns, and their needs and wants to make your bond stronger. But to handle a horse, whether you know them or not, you also need to know a thing or two about the basics. Acting appropriate, being aware of the horse and its feelings, and knowing how to handle certain situations are all key to keeping both you and your horse safe during your time together.
So, do you think you have what it takes to ride like the wind? There's only one way to find out. Grab the reins and giddy up into this wild quiz!