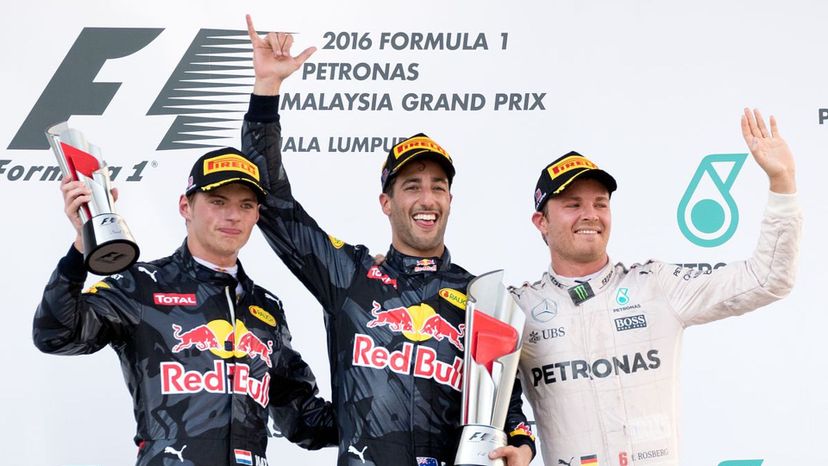 Image: WikiCommons via Morio
About This Quiz
Although many would agree - we're thinking here of you, NASCAR or IndyCar fans - Formula One is the pinnacle of motorsport. The sport has its origins in races in the 1930s where teams such as Mercedes, or the 'Silver Arrows' as they were known, dominated.
The first official Formula One world championship took place in 1950, with early drivers often changing teams mid-season to ensure they had the best car (well, the good drivers anyway).
Of course, the machinery is essential, and that's why the very best drivers ensure that they drive for the very best teams. And that's half the reason why you see them moving teams every now and again. 
In its time, the Formula One world championship has been won by drivers from many countries including Argentina, Brazil, England, Australia, Germany, France, Italy, South Africa, United States, Spain, and Austria. 
It's the human aspect that these drivers bring to the sport that helps draw us into the spectacle. Many of them have lost their lives taking part in the sport that they love, certainly a dangerous one. Many others have tasted champagne after an epic win or the tears of a close defeat.
But the questions is, can you name these incredible drivers from just one image?
Let's see if you can cross the finishing line first!