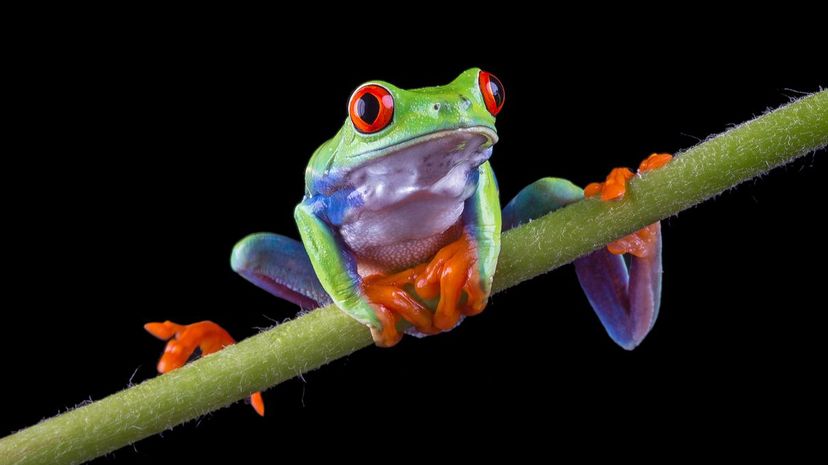 Image: Images from BarbAnna / Moment / Getty Images
About This Quiz
Is your typical reaction to frogs "Ew, gross!" or "Oooh, fascinating!" If it's the first, we're here to try to change it to the second. You might know that frogs are amphibious, equally at home in water or on land, and that they are jumpers par excellence. But do you know the record held by the striped rocket frog, the best leaper among this order of animals? Or can you name the few regions on earth where frogs cannot be found. And then there's the question that's the granddaddy of them all: What's the difference between a frog and a toad? (Oh geez, we're getting a headache just thinking about it). 
This quiz is mostly about the scientific characteristics of frogs: How they reproduce, their most interesting anatomic features and habits, and so on. But just to keep things fresh, we've mixed in a few questions about frogs in popular culture — including a famous puppet, the emcee of a traveling variety show. (If you don't know who we're talking about, well, the pop-culture part of the quiz might not be your strong suit, but at least there are plenty of science questions at which you can excel!)
Show off your knowledge of all things amphibian now!
Images from BarbAnna / Moment / Getty Images