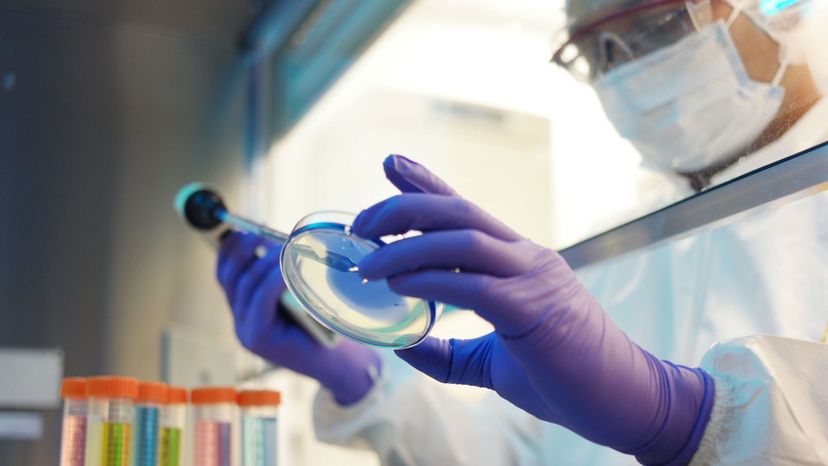 Image: Reptile8488/E+/GettyImages
About This Quiz
Lab work is full of mixing, experimenting, heating, evaporating and weighing a wide variety of chemicals and substances. Since many of these chemicals are potentially dangerous to humans, it's important to follow proper lab protocols for the safety of yourself, your instructor and your lab members.

This quiz will look at various types of safety equipment, lab rules and regulations, and even types of equipment to use. For example, do you know what a Bunsen burner is? This type of heating vessel produces a flame that is used to heat up a variety of glassware. The glassware sits on top of a ring stand with a wire gauze acting as a barrier in between.

You should also be familiar with what to do during spills and accidents, as well as which types of chemicals help to neutralize certain substances. It's also important to know how to wash and store glassware and the maximum temperature that is used to heat up beakers, flasks and test tubes.

Now that you know a little about what's going to be on this quiz, it's time to test your wits by taking it! Impress your friends by scoring at least 85%!

Reptile8488/E+/GettyImages