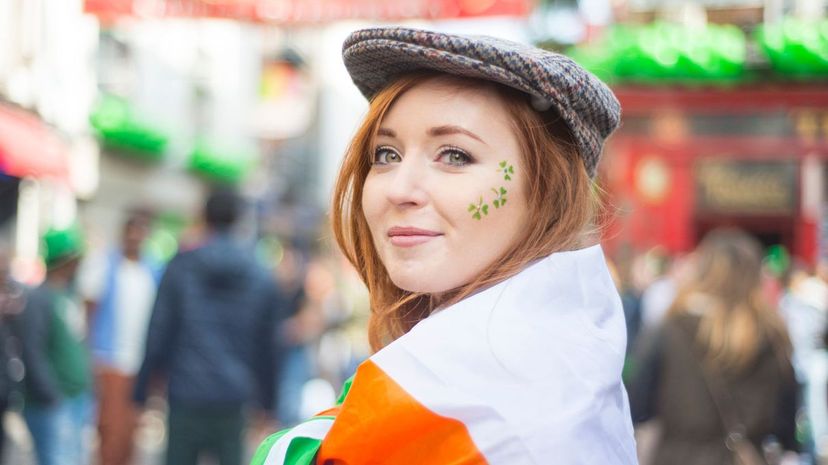 Image: levers2007/E+/Getty Images
About This Quiz
What percent Irish are you? Are you 100% Irish, 25% Irish, 50% Irish or 75% Irish? The only way to really find out is by taking this quiz, which will determine just how Irish you really are. We'll ask you everything about Irish foods, drinks, sports, manners and more! If you think you've got some Irish blood in you, then this quiz should be a piece of Irish apple cake! Ready? Take this quiz now for some traditional Irish fun! 
Irish people are generally perceived as very kind, outgoing and well-mannered individuals who like to drink. Of course, this isn't the case for all Irish people, as many Irish people prefer tea over liquor any day! 
Irish folks are also known for how well they can tell stories, as they love to express their imagination with lots of vivid descriptions and movements. But hey, you can still be Irish even if you're not a great storyteller. As long as you have an appreciation for classic Irish foods and drinks, you'll always be a little bit Irish to us! 
But enough talk about Irish culture - it's time to see how Irish you are with this quiz! Ready? Let's find out what percent Irish you are right now!