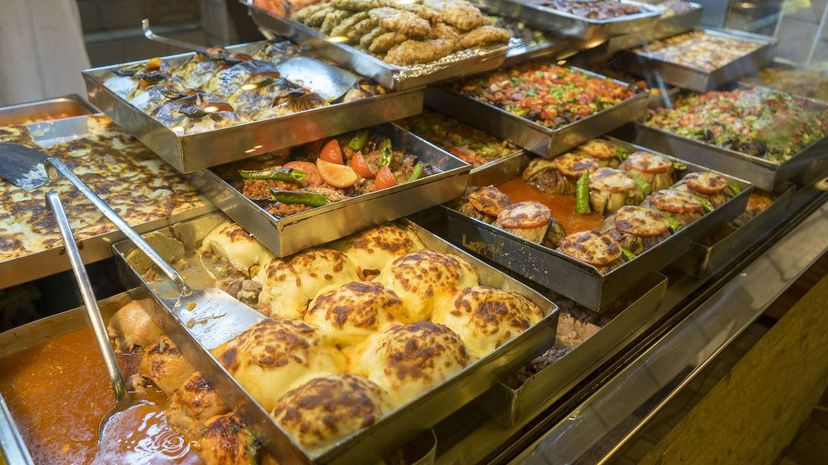 Image: skaman306 / Moment / Getty Images
About This Quiz
Time to get hungry! Thanks to globalization, foods that originated in countries on the other side of the world are now prepared all over the world. Take something like sushi, for example. Since the 1980s, the growth in consumption of sushi outside of Japan has skyrocketed. And there are other examples as well - think about Mexican dishes and Thai food. In fact, there are hundreds of examples of cuisine from other countries that are now available all over the world. 
And thank goodness for that - otherwise we would miss out on all that yummy goodness. But where do all these foods actually originate? Even traditional Western food often has an interesting story to tell when it comes to how it all started. For example, who made pasta first? Or who first decided to drench some fish in batter and fry it? And why did one nation add cabbage to their mashed potatoes?
But this quiz is not only about food; it's about food ingredients as well. Ever wonder where chilis come from? What about maize or macadamia nuts? You might be surprised by some of the answers. So let's test your foodie knowledge, shall we, in our "Can You Match the Food to Its Country of Origin?" quiz. 
skaman306 / Moment / Getty Images