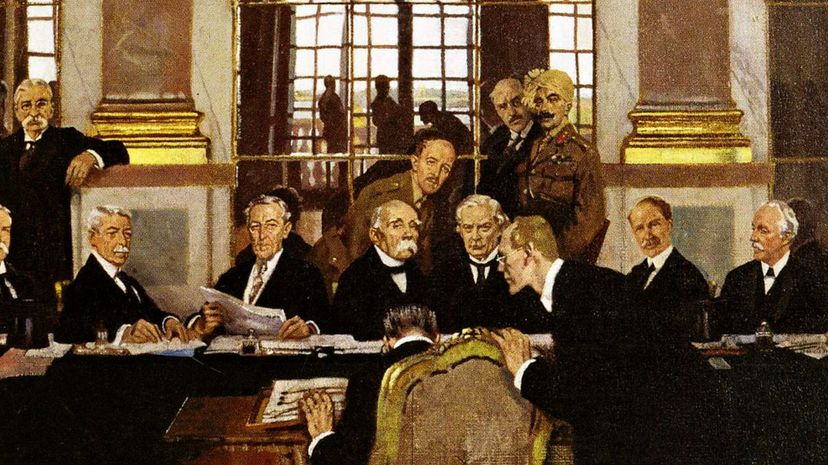 Image: Wiki Commons by William Orpen
About This Quiz
The Treaty of Versailles signaled the end of the World War I. If you already know that pivotal fact, go on to prove that you know all the intriguing details behind one of the most controversial peace treaties in the history of the world. Our history challenge answers the what, where and why of the Versailles Treaty all in one cool quiz.
There are pertinent facts you'll need to prepare you for your info journey. Know that some political historians have cited the 1919 Versailles Treaty as an example of poor international diplomacy. We explain the all shocking reasons why inside this quiz. Architects of the final treaty document deliberately put full pressure on Germany to pay for all that went awry because of World War I, the bloodiest war ever. U.S. President Woodrow Wilson devised the peace treaty in his Fourteen Points plan, which he fashioned as an instrument for world peace. Many provisions from Wilson's plan were drafted into the Versailles Treaty, but there was one major difference between the two world peace schemes. Wilson never intended to go so hard on Germany, which was one of four Central Powers that the Allied Powers—the United States, Britain, France and Russia—defeated. As the major player of the Central Powers, Germany was made to pay for everything.
Witness the devastating deal Germany was served as a result of the Versailles Treaty. Scroll on, history awaits you!
Wiki Commons by William Orpen