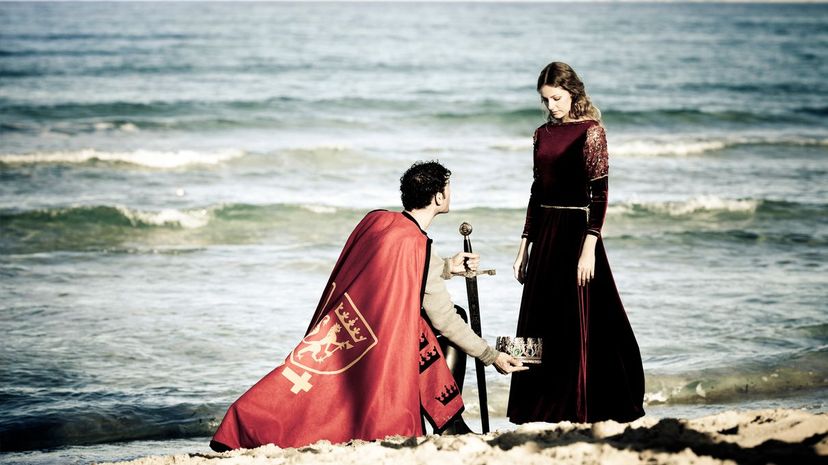 Image: DianaHirsch / E+ / Getty Images
About This Quiz
Shakespeare may have been right about roses, but when it comes to names, not all are created equal. Noble names, in particular, speak of power and prestige. Why is this? Are names just names, or do they have some connection to something deeply seated in our culture, something that tells us to straighten up at certain syllables? The answer is that it is complicated.
In England, the oldest existing noble names are usually Norman names, inherited from the leaders of the army of William The Conqueror. In 1066 AD, when William's army conquered England, he and his retinue replaced the existing Anglo-Saxon order of kings and nobles with the Norman one. Kings from before 1066 tend to be called things like Edward the Martyr, so Norman kings could be called Edward I, II, III, etc. Some really old names have Roman antecedents like "Verulam" which comes from the Roman city of Verulamium.
In Japan, on the other hand, the famous samurai Miyamoto Musashi (Miyamoto being a surname) was born Bennosuke to a family with a completely different surname. He wrote with the pen-name Shinmen Musashi-no-Kami Fujiwara no Genshin, and had the Buddhist name Niten Dōraku. Each of these names meant something different to different audiences, but in his capacity as a samurai, at court he went by "Musashi no Kami," which named him as the protector of the Musashi province (an area that includes parts of several modern provinces).
What noble name belongs to you? That depends on who you are. Take this quiz and find out which noble name is yours!