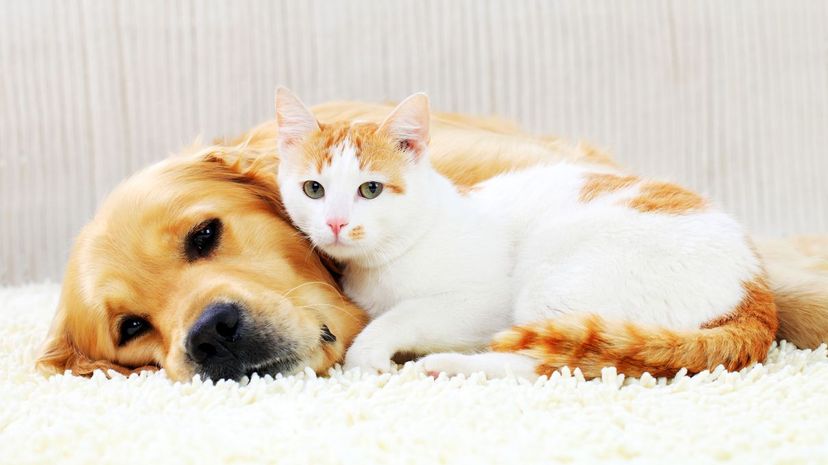 Image: skynesher/E+/Getty Images
About This Quiz
Cats vs. dogs is considered one of the biggest rivalries in the world, right up there with Yankees vs. Red Sox, soda vs. pop, and Yanny vs. Laurel. But do they really dislike each other that much?
In fact, research about the relationships between cats and dogs shows that many of them live amicably together. The key variable is the age at which they were introduced to each other—cats and dogs who grow up together from birth typically form a close relationship. Even in households where a dog and cat were introduced to each other later in life, there is still a chance they can get along. As you might expect, both species have separate approaches to the relationship: cats are typically more aggressive and threatening towards their canine counterparts.
On the other hand, dogs tend to be more obedient and outwardly affectionate. They are better suited for strenuous physical activity like climbing hills or running long distances. The question is, which animal matches up with your personality? Are you reserved and complex, or lovable and active? Just choose your best answers to the questions below and we'll tell you which animal companion is most like you.