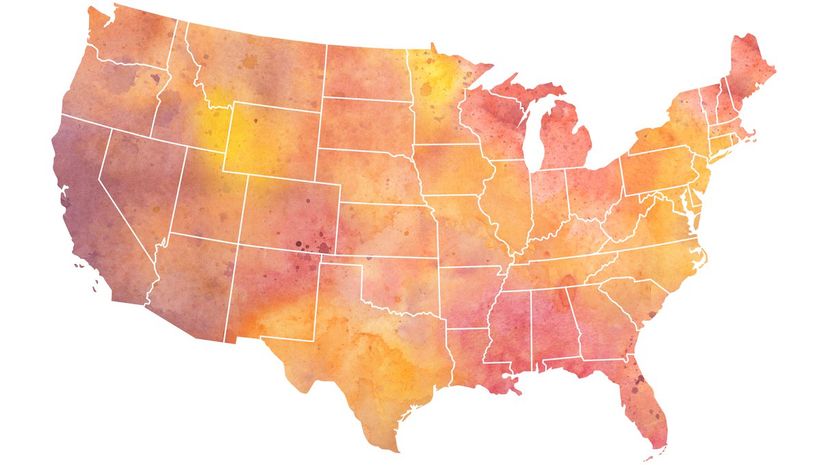 Image: Andrea_Hill / DigitalVision Vectors / Getty Images
About This Quiz
Almost everybody who completes elementary or middle school in America is taught about the 50 states. Some people know every state in alphabetical order. Some people can name the capital of every state. Others can fill out a blank map of the U.S. with ease, and some can only fill in the states they've been to. Some people can name every senator and member of Congress from every state in reverse alphabetical order if they want to. Luckily for you, you don't have to do that. All you have to do is look at a state outline and choose the correct abbreviation.
You probably never realized how weirdly-shaped some of the U.S. states are, but once you see them on their own, you'll never forget them. There's a very good chance you know precisely what Oklahoma, Idaho, Alaska, and Hawaii look like. Once you see them once, it's hard to forget them. You can probably draw Texas, Florida and California with your eyes closed, but do you know their abbreviations?
All postal abbreviations are two letters long, and they're always displayed as upper case letters. They usually make sense, but sometimes not as much sense as we'd like. Take a look at these outlines of these 50 states and try to identify the correct abbreviation.
Andrea_Hill / DigitalVision Vectors / Getty Images