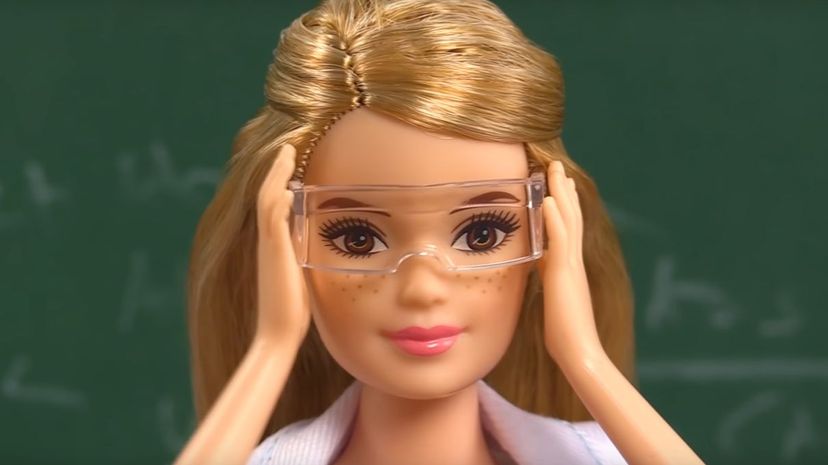 Image: Barbie / Mattel
About This Quiz
She might come decked out in the latest fashions and have enough clothes to fill half a dozen dreamhouses, but Ms. Barbara Millicent Roberts is so much more than a style icon. In fact, this 11.5-inch doll with her trademark blonde locks has been a pioneer for women in the workplace, often taking jobs in male-dominated fields to prove to girls that any profession is possible, regardless of their gender. 
Of course, the same is true of her creator, Ruth Handler. After noting that her daughters had only baby dolls to play with, which forced them into traditional female caretaker roles, Handler invented Barbie dolls to give girls more open-ended play options. With Handler's creation, girls could not only play mommy, but they could also have dreamed-up play scenarios with the doll acting as a teacher, business leader, astronaut and so much more. Parents went wild for the doll upon its 1959 introduction, and Handler sold 350,000 that first year, with Mattel going on to sell over 1 billion since then.
With over 200 jobs on her resume, Barbie has more than shattered the glass ceiling. But how many of these careers can you name? Prove your Barbie career IQ with this quiz ... oh, and that's Dr. Barbie to you!