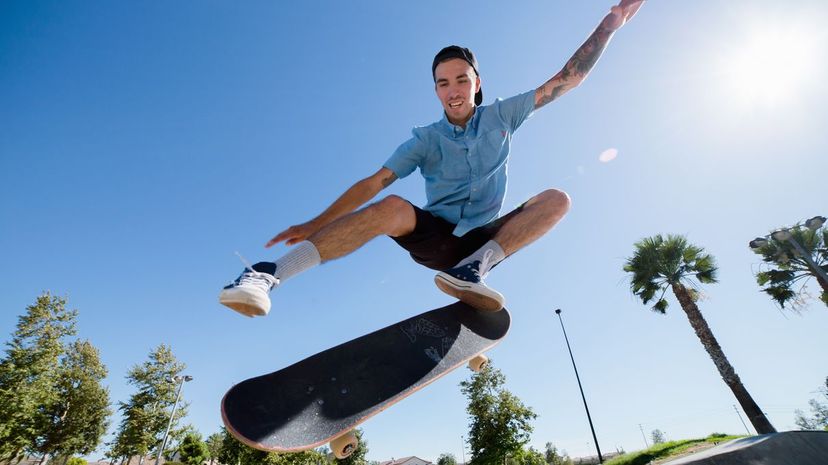 Image: Zachary Miller/Image Source/Getty Images
About This Quiz
Skateboarding has been around since the 1940s or '50s. Over the last few decades, the sport has garnered quite a large fan base. People from all over the world love to skateboard for fun, in competition or sometimes as an escape from everyday life.  However, the sport wouldn't have become nearly as popular as it is without the pioneers of the sports who put it on the map. Also, the sport wouldn't have remained as popular over the years if the stars of today hadn't kept skateboarding alive and inspired new people to pick it up.
But how well do you know these legendary and influential skaters, as well as the best in the business in the modern day? Would you know them if you saw them in a picture? Do you know what legends such as Danny Way and current superstars such as Nyjah Huston look like?
If you believe you do (or you would like to learn), we've got the quiz for you. This quiz will challenge you to name 40 of the best and most famous skateboarders in the history of the sport, based on a picture. Without any further ado, wax up your board, and get ready to grind your way to a victory against our challenging quiz.