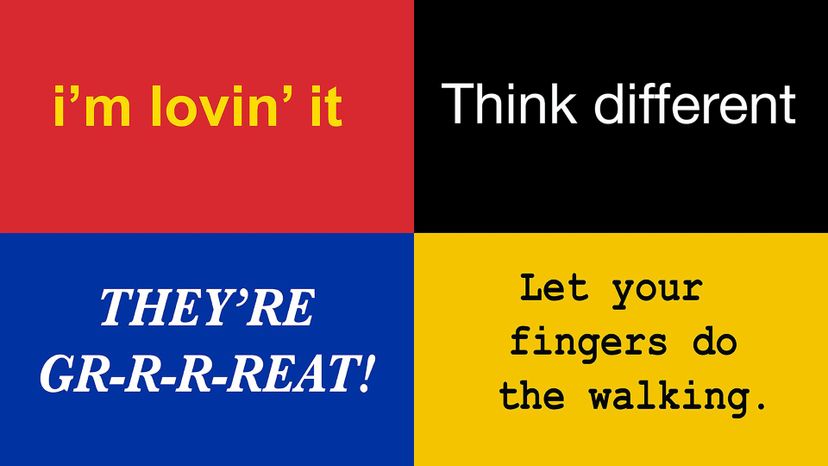 Image: howstuffworks.com
About This Quiz
A slogan is defined as a memorable phrase which is used by companies to increase awareness of - and demand for - products or services. These memorable phrases appeal to members of the general public and are used as a form of advertising. Typically four to seven words long, slogans must be catchy and interesting to get the attention of people.
Today, many of the slogans that we hear about are (or were) used by very popular companies. Some of these slogans include "Be all that you can be," "Let your fingers do the walking," "Taste the rainbow," "When it rains, it pours!," "Finger lickin' good," "Leave the driving to us" and "It keeps going... and going... and going."
The greatest slogans do a lot more than just get consumers' attention - they get people involved. There are some which are so popular, many people have included them in their day-to-day conversations. 
These slogans come from many of the products that we use on a daily basis, but how well do you know the slogans that you hear and see all around you? If you would like to see how many of them you can correctly identify, then you should take this quiz!