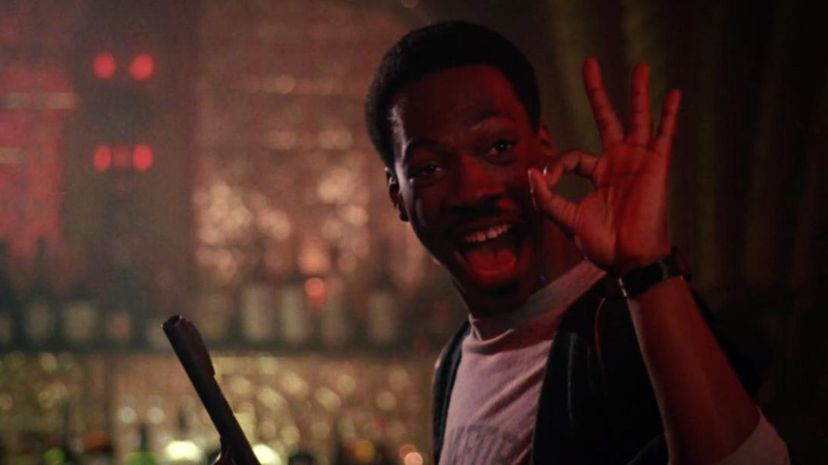 Image: Don Simpson/Jerry Bruckheimer Films / Eddie Murphy Productions
About This Quiz
Eddie Murphy sits at the pinnacle of comedy's Mount Rushmore. He's one of the best and most successful ever to master comedy, and whether you like him or not, it's almost impossible not to know who he is. Back when he was hired to star on "Saturday Night Live," he was the youngest ever cast member. He went on to show off his comedic abilities with some of the show's most memorable characters, and according to some, he saved SNL from being canceled.
With that type of hype, he quickly went on to star in Hollywood films, and his first movie, "48 Hrs.," was a hit. He starred alongside Nick Nolte and showed the world he could do more than funny impersonations. His second movie, "Trading Places," was even more of a hit. He starred alongside Dan Aykroyd in what many consider to be one of his best films. His days on SNL came to an end, and his days as the biggest star in the world were just beginning.
He's since gone on to star in dozens of feature films. Some of them are great; some of them are horrible; all of them have a distinctly Eddie Murphy feel. Whether it's a drama or a comedy or a cartoon, you can hear Eddie Murphy from a mile away. Whether he's portraying a child, a grandma or an elderly man, it's tough to mistake him for someone else. How much do you know about Eddie Murphy? Can you name these Eddie Murphy films based on an image?
Don Simpson/Jerry Bruckheimer Films / Eddie Murphy Productions