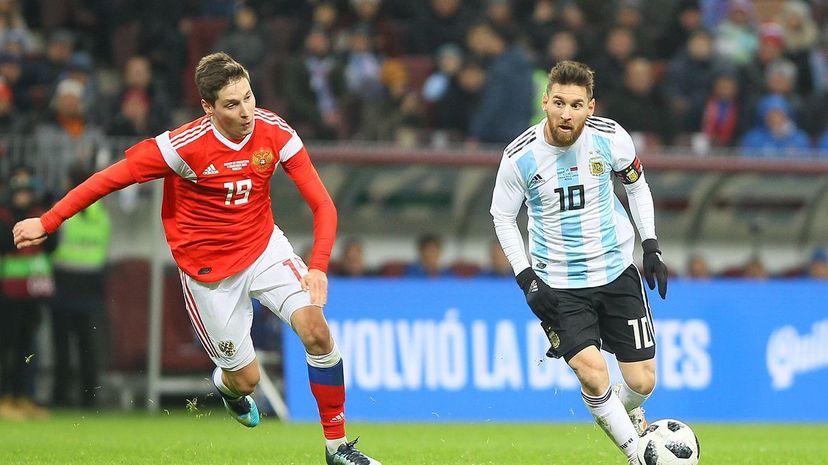 Image: soccer.ru via WikiCommons
About This Quiz
Get ready to flip your shirt over your head and run around the field like crazy! We're taking you across the globe from Europe to South America for this ultimate international soccer-star quiz! Are you up for the challenge?
Whether it's FIFA World Cup season or just another day in the Premier League, if you've embarked on this quiz, we believe one thing to be true: You are one of four BILLION soccer fans in the world! That's right! Were you aware that soccer is the most popular sport in the world with 3.5 billion fans? While cricket comes in as the second-most popular sport, the number of cricket fans pales in comparison with just 2.5 billion. Well, now that we know you like the sport, let's see how well you know the players.
You see, not many things in this world are for certain, but we know soccer — or football, as many call it — is one of those things. Whether you speak English, Spanish or French, whether you root for Messi, Ronaldo or Neymar, soccer brings people together. And though team allegiances may hinder friendship, the point is simple: people coming together in the name of soccer. So what we want to know is, can you ace this quiz with the names of the players?

The time has come. Please head down to the field, and let's see if you can make this goooooooool, good luck!