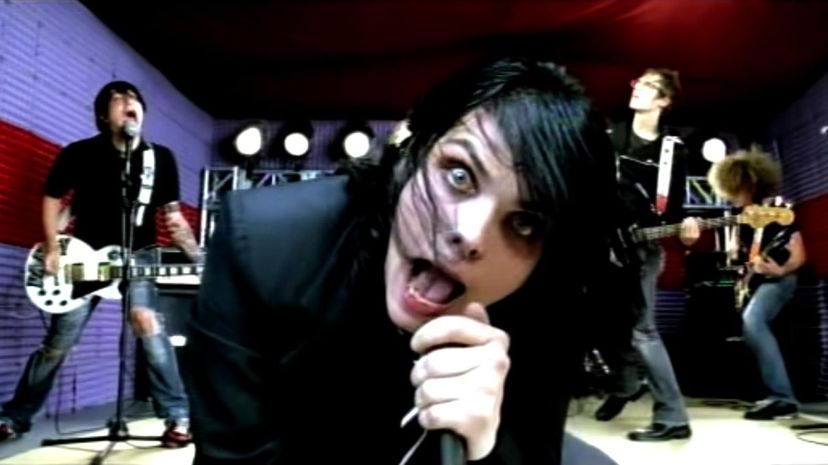 Image: Reprise
About This Quiz
When you mix up some raw adolescent emotions and mix in peer pressure and cater to them with your lyrics, you get a very unique fan base. Emo, in particular, was the sound of choice to many of those angst-ridden kids and they developed a soundtrack to go with their ever-fluctuating emotions. Bands like Weezer started paving the path of this genre with the album "Pinkerton" in 1996 and more followed. Melancholy lyrics, heavy guitar riffs and the occasional primal scream created music with more character and personality than most of the music coming out of mainstream radio stations.
My Chemical Romance is known as one of the bands that were at the forefront of this wildly popular and still active genre. Their first major release, "Three Cheers For Sweet Revenge," is still applauded and hailed as one of the best albums of emo. From their energetic stage presence to the way their lyrics could sting their fans interpersonally, their fan base never waned. Just recently, they have announced a full world tour. This isn't going to be a tepid tour to rake in revenue, this is promised to be an eardrum-shattering comeback tour. From Toyko to Tacoma and all points in between, My Chem is on track to reclaim their dominant position as kings of melodramatic rock!
Do you still hum "Helena" to yourself in the shower or scream, "I'm not OK!" at your co-workers? Test your MCR knowledge here, and see if you are a true MyChem fan or just another emo kid that never got picked for the team. Go ahead, make Gerard proud!