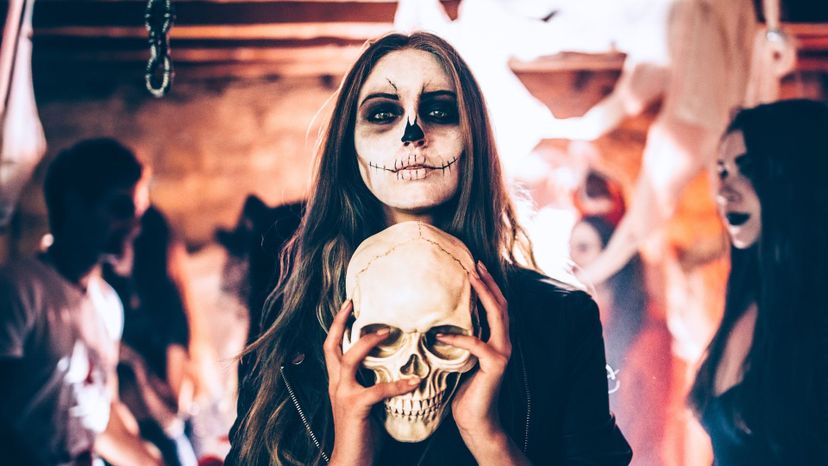 Image: wundervisuals/E+/Getty Images
About This Quiz
Some people think being dark is a bad thing, but those people simply don't understand why a person might be drawn to the darkness. It's not about dressing up in black leather with a studded collar and listening to super emo music. It's about understanding that darkness will eventually come to all of us, and the way to handle that is to embrace it. Let others rage against the dying of the light; some of us are happy to walk toward the shadows.
It's a tradition with fine provenance behind it. Think of all those medieval paintings that included a skull. The "memento mori" symbol, it means to remember that death is always there. It's not about fearing death, it's about understanding that it's a natural part of the cycle of life and that all things must pass. This is how renewal and growth can happen. It's also about remembering that even when you experience your greatest joys, not everyone can be there with you. Some have been lost along the way and others are suffering under their own burdens.
Is your soul dark, or do you shy away from the shadows and stick with the sunny spots? Let's find out!