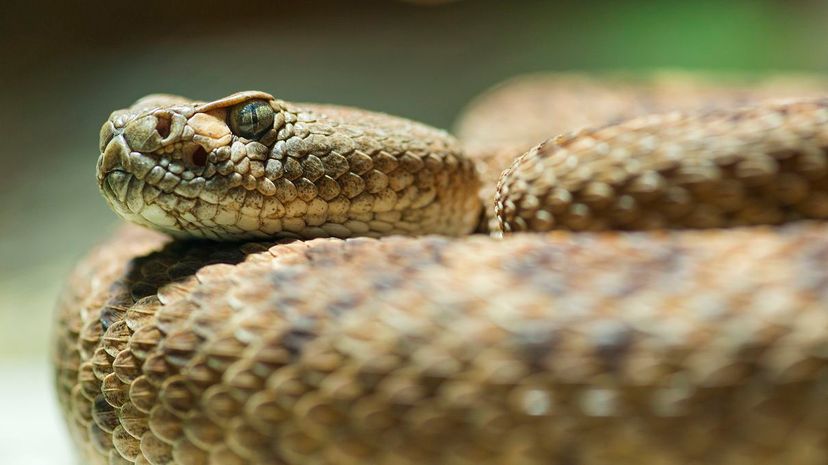 Image: Picture by Tambako the Jaguar / Moment Open / Getty Images
About This Quiz
Snakes aren't the most loved creatures in the world, and venomous snakes are loved even less. Of over 3,000 snake species, around 600 use venom for hunting prey or defending themselves. According to the CDC, about 20 of those are found in the United States and are responsible for venomous snakebites in 7,000–8,000 people each year. Needless to say, venomous snakes are dangerous creatures that should be avoided as much as possible.
If you live in the city and work in an office, you're in luck — an encounter with a venomous snake is improbable. However, the same isn't true if you work outdoors or live close to nature. And if you like going on adventures in the wild, your likelihood of seeing a venomous snake increases.
But whether or not you're likely to encounter a venomous snake, it can be helpful to know a thing or two about them. While these reptiles may seem homogeneous, they actually have different physical characteristics, temperament and behavior. Expanding your knowledge about these dangerous yet fascinating creatures can help prevent you from becoming another venomous snakebite statistic.
So, do you think you could identify a venomous snake in the wild? Do you know how to deal with a venomous snakebite? Ace this quiz and be a self-proclaimed venomous snake expert!
Picture by Tambako the Jaguar / Moment Open / Getty Images