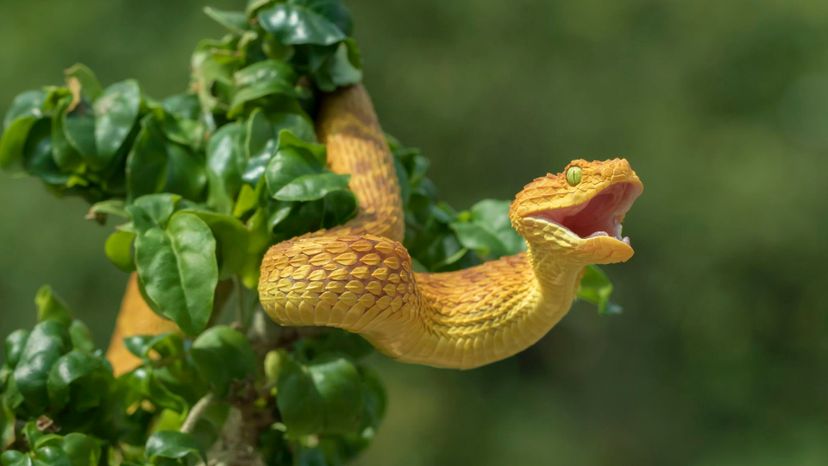 Image: Mark Kostich/E+/Getty Images
About This Quiz
Humans have struggled with snakes since the dawn of man. Throughout the centuries, these slithery creatures have both mystified and horrified us as various cultures portrayed them as evil incarnations of everything from demons to all-knowing dragons. With a bad reputation, snakes have been collected and used for torture and even murder. They have kept travelers from venturing too far at night. They have even stressed villagers out to the point they can't sleep for fear of waking up to a cold belly crawling across them. 
Not much has changed, of course. The most deadly snakes are still feared around the world and cause hundreds of deaths each year, especially in areas where medical treatment is scarce. The more that human settlement expands, the more we will encounter snakes as well. In some parts of the world, venomous snakes have already started adapting to urban settlements, but humans are still struggling to adapt themselves. 
How much do you know about the most lethal snakes and the regions on this planet they call home? Here's a quiz where you can find out if you are up for the challenge. Get started and see if you're ready for an encounter with one of these lethal creatures!