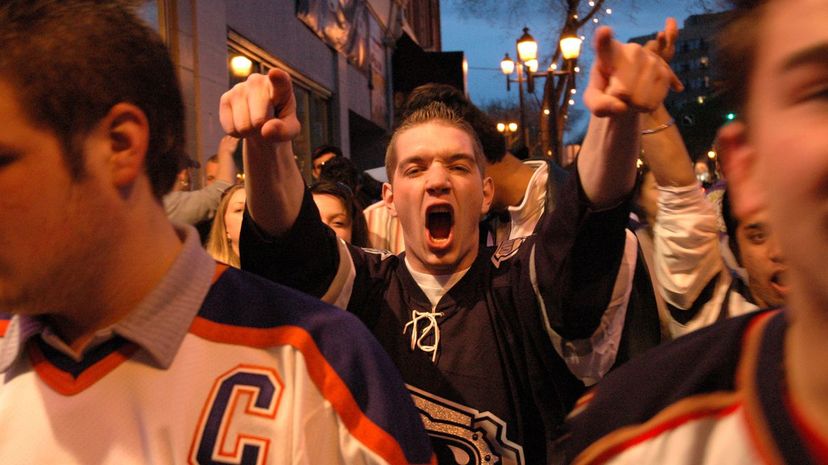 Image: Kmf164 via WikiCommons
About This Quiz
If you want to be a great hockey player, you'll need to learn how to wheel, snipe and celly, but you'll also have to learn how to speak hockey. That means you need to brush up on your dirty dangles and grow out your lip lettuce. 
If you've never watched a barnburner or have never seen a goalie standing on their head, you might have to go back and watch a few more hockey games before you're ready to make it to the show. Some people love watching players drop their gloves or start a tilly, but we're more about watching those tweeners and mad howitzers that put the biscuit in the basket from the blue line. Are you still with us or has all our hockey terms knocked out a few of you chiclets? We'll stop before things turn into a gong show. 
Are you ready to see how your hockey knowledge stacks up? Then stop riding the pine and let's get going. You don't need to wear your brain bucket for this one. Just let your flow down and see if you can go top shelf on these 35 questions! Don't worry if you get stuck. We're not going to send you to the sin-bin this time.