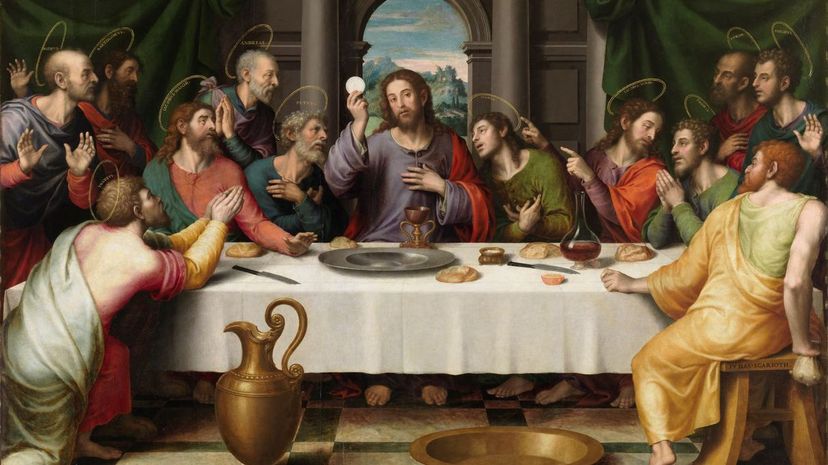 Image: Wiki Commons by Juan de Juanes
About This Quiz
You've spent a great amount of time reading the Bible. You know all of the people, places and things that happen, even down to the minor details! You're in church every Sunday and make sure to always leave some space for Jesus in your life. You're a true Catholic, after all! It's only right that you know your fair share about the apostles who stuck by Jesus throughout his life, and the one who didn't.
There's 12 to know and there's a lot to know about them. You'll have to dig deep and remember things like where they're from, what they did in their lives and even how they were martyred. Some of it is tough material to read about, but very important to know at the same time. Names are also important, but many were changed and can make things a little more confusing. But remember, most names were given for a purpose, if you can remember why they were given, then you're one step ahead!
So, you've studied up and you've got all of the knowledge on the apostles of Jesus. If you're ready to prove that you could teach it all to someone, then it's time to take this quiz!
Wiki Commons by Juan de Juanes