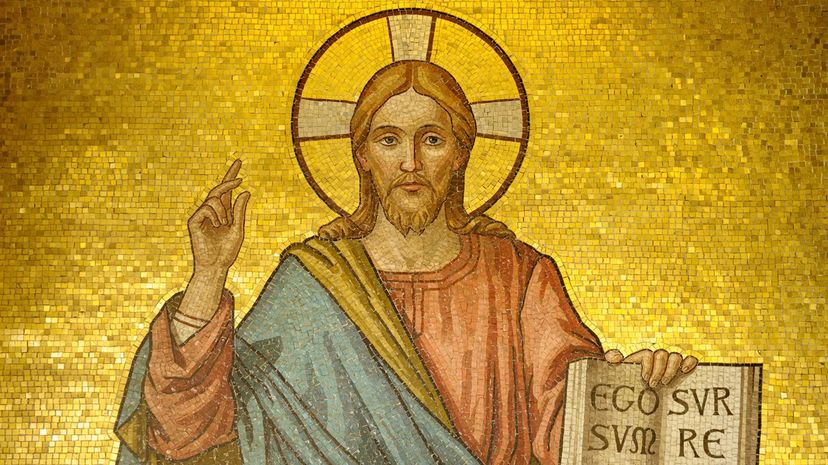 Image: PaoloGaetano/E+/Getty Images
About This Quiz
Have faith that we won't lead you astray on this biblical figures identification quiz. Certainly, folks of ancient times were too busy carving out Christian history — healing the sick, raising the dead, conquering wicked nations, etc. — to care much about how they looked doing it all. That's why we stretch the holy imagination by offering renditions of what these Christian heroes might have looked like back then based on one or more biographical facts. Choose the obvious choices to score big on this religion challenge.
Knowing that Judas Iscariot loved silver pieces more than he loved righteousness, you might correctly ID an image of the disloyal disciple gripping coinage. Moreover, the disciple Peter held serious reservations about the son of God washing his humble feet, so Peter's images could very well prominently feature feet. 
Identifying Old Testament folks is just as easy. Prophetess Deborah was a judge and a warrior, so it's not far-fetched to catch her likeness wielding a mighty sword. And speaking of weaponry, it's very likely that an image of Jezebel would include serious artillery since the pagan-worshiping queen to king Ahab was responsible for slaying a great many prophets of God in her corrupt heyday.
We invite you to arm yourself with the right biblical facts and do much better than okay on this Bible ID exercise!