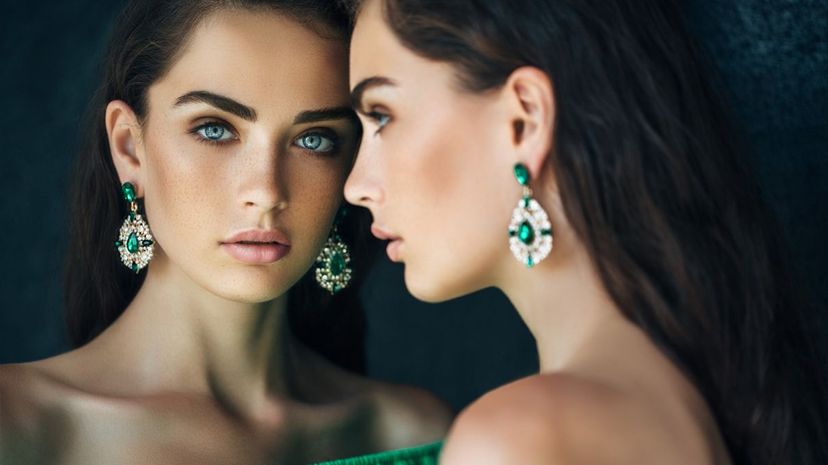 Image: CoffeeAndMilk/E+/Getty Images
About This Quiz
Ever caught yourself in the mirror and wondered, "Am I pretty?" We often receive compliments from people around us, but sometimes it's hard to truly see our own beauty. This intriguing quiz is designed to dive into various aspects of your beauty and lifestyle habits, from your unique style and body shape, to facial features and skin color. By evaluating these different elements, we can help reveal just how pretty you are. But remember, beauty is an enigma, and until you explore it with this quiz, you may not fully understand your own prettiness.
It's essential to remember that beauty exists in many forms and every individual is pretty in their own unique way. Some might draw their prettiness from physical attributes like an unusual eye color, an expressive eye shape, or full, pouty lips. Some might find their beauty in their body shape, which can be as varied and individual as we are. Yet others might find their beauty accentuated by their skin color, a testament to the diverse tapestry that is human beauty.
But what else adds to the charm? Is it all about looks? Of course not! Our society, heavily influenced by pop culture, is increasingly recognizing that prettiness is more than skin-deep. An enchanting personality, a unique style, and the ability to make people feel good can add a special sparkle that outshines physical attributes. Confidence and a caring nature can make someone truly irresistible.
If you're ready to delve beyond the surface and uncover whether your prettiness is classic, exotic, above average, or downright stunning, now is the perfect time to take this quiz. So, are you ready to embark on this journey of self-discovery with the "Am I Pretty?" quiz? Let's find out how you shine!