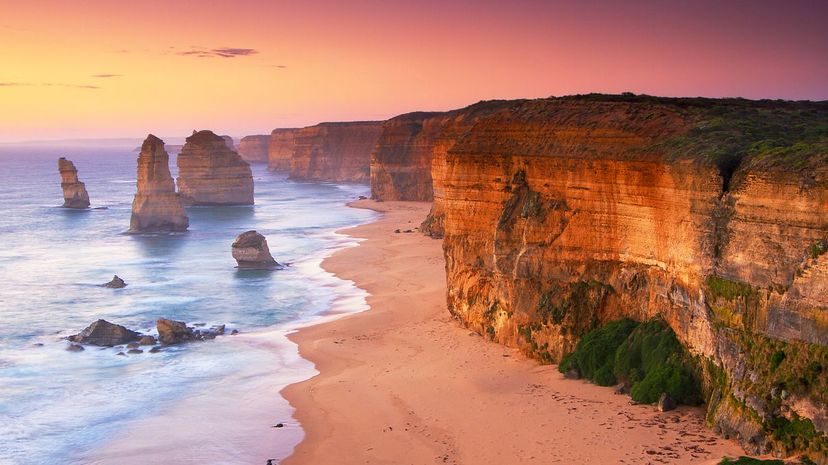 Image: Christopher Chan / Moment / Getty Images
About This Quiz
As the Australian national anthem goes, the nation has boundless plains and abounds in nature's gifts. There's simply no limit to how many national treasures the nation offers, with people from around the world flocking to Australia to swim, hike and otherwise explore the country. 
Geography lovers also have plenty to enjoy when it comes to Australia! As a breathtaking and diverse landmass, there are heaps to know when it comes to Australia's geography. From its trademark deserts and beaches to its lesser-known rainforests and mountain ranges, the stunning country is fascinating for geography lovers. Holding numerous world records and being home to many UNESCO World Heritage-listed sites, Australia is truly unbeatable when it comes to its gorgeous geography.
So how does your knowledge of Australian geography stack up? Can you tell your billabongs apart from your beaches? Do you know what makes each state and territory unique in terms of its geographical landmarks and features? 
On top of this, Australia's geography also varies culturally, with different communities having their own landmarks. It's time to put your knowledge of Australian geography to the test with this quiz! From Albury to Zeehan, let's see how much you really know about the land that is girt by sea. 
Christopher Chan / Moment / Getty Images