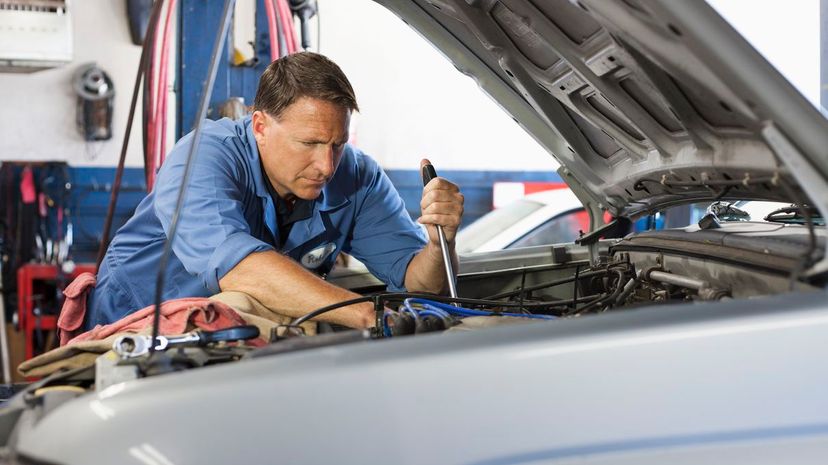 Image: Jetta Productions Inc
About This Quiz
While you don't need to know how to build a clock to know what time it is, you do need to be able to tell time to make sense of the hands' positions. The same goes for automobiles. You don't have to be a mechanical genius or know the intimate details of the internal combustion engine, but drivers should know a bit about the machine they're entrusting with their day — and in some cases — their lives. Do you know your OBD port from your dipstick? This quiz will put your knowledge to the test! 
Major repairs should be left to the professionals, but a car owner who knows how to perform the basic functions of vehicle maintenance will be able to skip some of the more expensive trips to the mechanic. And, when it does come time for a major repair, you'll be a more informed consumer, rather than just handing over the keys and saying, "My car is broke." Reputable mechanics would like a little more information; disreputable mechanics will see a payday. Either way, you're not helping your case by not understanding at least the broad strokes of what's going on under the hood.
So, are you up on your knowledge of your car's engine or could you use a refresher course? What does it mean when white smoke is coming out of your tailpipe. What exactly is the oxygen sensor sensing and why? At the end of this quiz, you'll either be more confident in your skills or will have learned some valuable lessons, so c'mon in and show us what you've got!