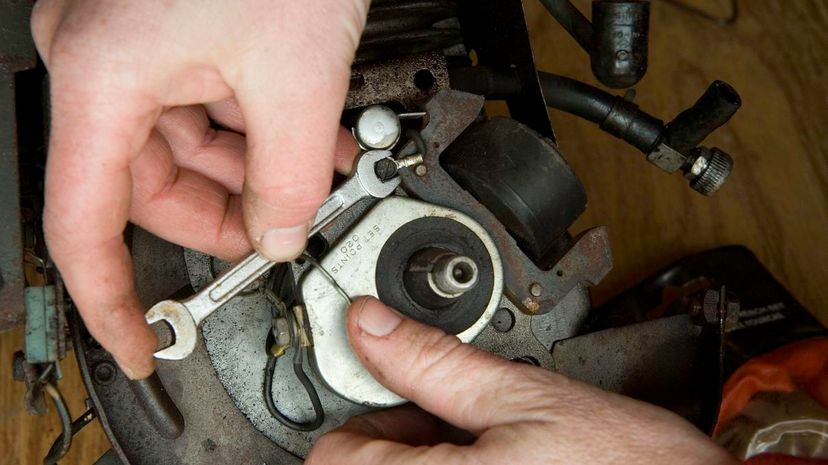 Image: jamievanbuskirk/E+/Getty Images
About This Quiz
In the wonderful world of automotive engineering, you will come across all manner of engine sizes, from the gas-guzzling V8s with huge displacement to hybrid engines, which use a combination of electric and fossil fuel power.

Often, however, the role of the small engine is downplayed. These engines are certainly just as important in the auto industry as well in other realms outside automobiles. Small engines have not only powered some of the most iconic cars ever designed -- and there are a few that immediately spring to mind -- they also are the go-to powerplant for many other pieces of machinery.
Perhaps the most obvious, of course, is the lawnmower. Before electric lawnmowers came around, just about every lawnmower in the world was powered by a two-stroke gasoline engine. And we have all tried to start those! Sometimes you get a bigger workout starting the mower than cutting the lawn! Small gasoline engines are also found in chain saws.
But that's not all. What about motorcycles, scooters and minibikes? Many of these are also powered by small two-stroke engines. These engines are also the power source for outboard motors that you might find on a small fishing boat. But just how much do you know about these hard-working engines? This quiz is going to put your small engine knowledge to the ultimate test! Good luck!

jamievanbuskirk/E+/Getty Images