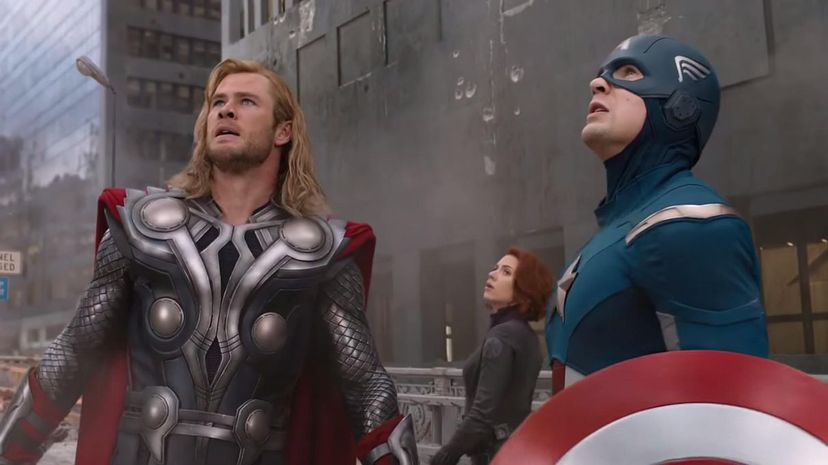 Image: Marvel Studios
About This Quiz
For those unfamiliar with the term MCU, it's short for Marvel Cinematic Universe. Many of us grew up knowing two major comic-book companies: Marvel Comics and DC Comics. So that takes care of the Marvel part. What about the "CU" part?
That's where the concept called "cross-platform media" comes in. DC has been doing this for a long time. Remember the old "Batman" and "Superman" TV series? The original comic-book story gets showcased in another media. Aside from reading them, we get to watch them, too.
Marvel also went the same cross-platform route. Some of their titles got converted to TV series. Naturally, after broadcast media, these heroes will fly to another media that's larger than life: movies. It fits them well for the brand they have. And since Marvel has so many heroes, we got to see them featured one by one. Usually, these stand-alone movies got produced when Marvel partnered with a movie studio or through licensing. That was how early Marvel films like the "Blade" trilogy came about.
Now what differentiates the MCU films from these stand-alone partnerships is the existence of Marvel's own film company. Yes, they finally put up Marvel Studios to produce their own Marvel films. That's how the 11-year MCU movie series evolved since 2008. Plus the MCU covers three distinct phases exclusive to the films in this umbrella category. Each phase has distinct narrative arcs that also intertwine with the other phases. This is why it might be a bit difficult to watch one "out of sequence."
So now, let's see if you're an MCU super fan. Click away and have fun!