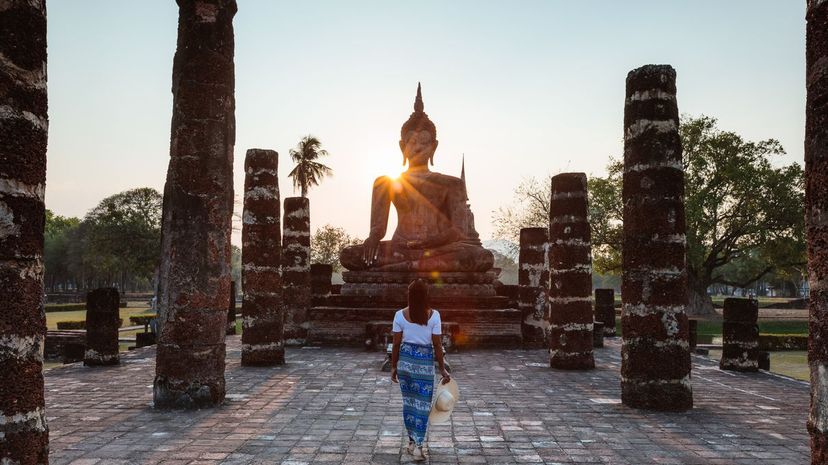 Image: Matteo Colombo / DigitalVision / Getty Images
About This Quiz
Did you know the history of Thailand dates back to 1 million years? That's a rough estimate of how old some of the tools and fossils discovered there have been. And if you've ever been to Thailand, it's no wonder, who wouldn't want to live there? It's a gorgeous and rich land with incredible scenery, diverse wildlife and an incredible climate. 
Human civilization began to take root much later in history, of course, but the Thai people have been living there and working the land for a very long time. Rice, for instance, has been farmed in Thailand for at least 4,000 years. So with so much history and culture, you can rest assured the people of Thailand have had time to develop some poetic and memorable names. Their language has given rise to descriptive and beautiful words that bring life to a name the way few other languages can. And who hasn't sometimes imagined having another name? 
If you're a fan of all things Thai — from the food to the culture to the land itself — then all you need o do is answer a few simple questions, and we'll pick out a Thai name just for you!