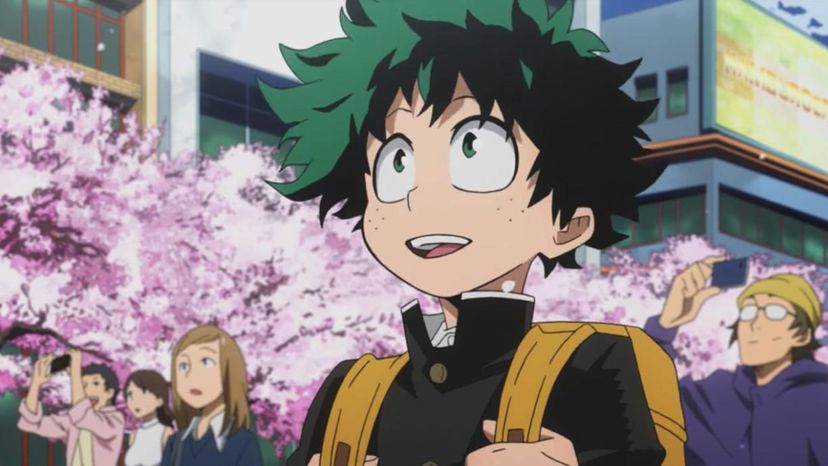 Image: Funimation
About This Quiz
When it comes to the world of manga, Viz Media dominates the field by bringing these complex animated stories to English-speaking countries.  "Naruto," "One Piece," "Sailor Moon," and "Pokemon" are some of the crown jewels of this publisher.  With its popularity starting to rise, "My Hero Academia" made the jump from manga to anime in 2016 and it has been accepted by audiences worldwide, especially after being acquired by Funimation Entertainment.  Many other players have come into play as well: Bones Studio is the producer of the anime and Sony Pictures Television and Universal Sony Pictures Home Entertainment became middlemen for getting the anime to other countries, including America.
"My Hero Academia" focuses on a group of would-be superheroes as they learn how to hone their powers and battle baddies in the process.  There's a unique twist to this tale though.  Instead of the superheroes being one in a million, 80% of the world's population is born with superpowers or quirks.  While it was made possible for those without quirks to attend the prestigious high school, UA, the tests and trials lean heavily towards those with quirks.  
Do you have what it takes to attend UA?  Which one of these superheroes are you most like?  Take the quiz to see who your superhero doppelganger is!
Plus Ultra!