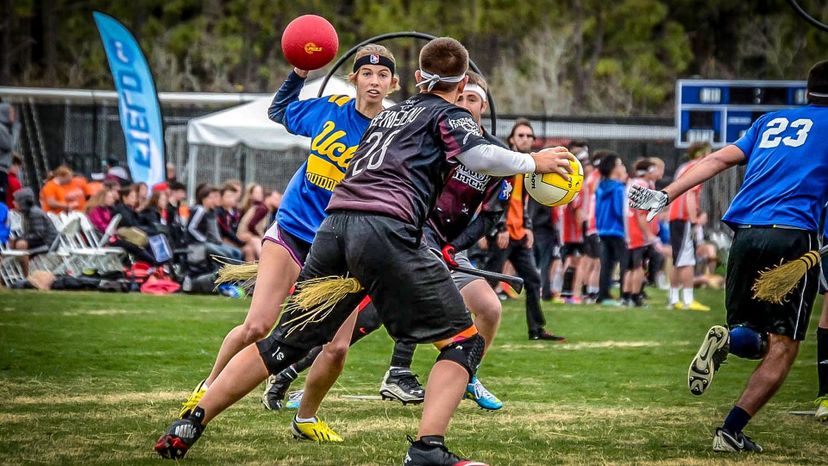 Image: Wiki Commons by BenHollandPhotography
About This Quiz
Quidditch, which dates as far back as the 15th century, is a wizarding sport played on broomsticks. The objective of the game is to score as many points as possible by throwing the quaffle through one of three hoops. The game comes to an end when the golden snitch is caught, giving the team an additional 150 points.
The sport, which has been likened to that of Muggle's football, is extremely popular in the wizarding world. Like all games, Quidditch has a set of rules, and there are three types of balls, and four types of players. They include the seeker whose job is to catch the snitch, the chaser who tries to score goals, the keeper whose job is to protect the goal from the chasers, and the beaters who are supposed to keep the bludgers away from their team.
Would you like to find out what position you would play if you were on a Quidditch team? Well, if you would like to find out, all you will have to do is answer the questions in this quiz. When you are done, we'll let you know if you are going to be a seeker like Harry Potter or a chaser like Marcus Flint.