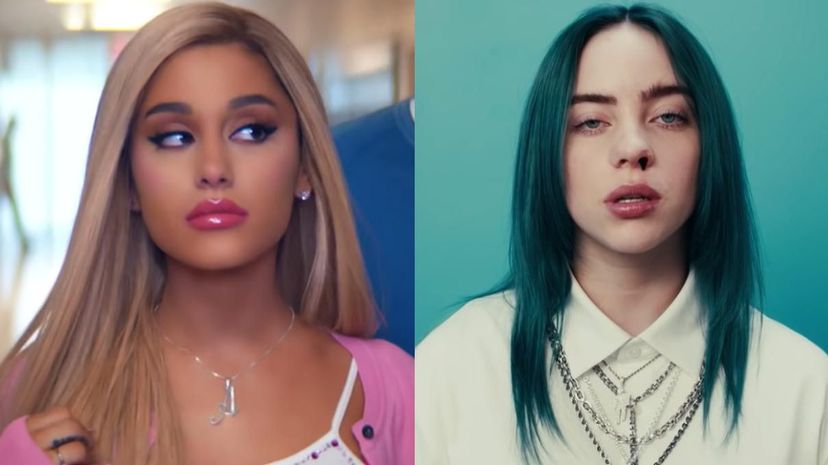 Image: Republic / Darkroom / Interscope
About This Quiz
Ariana Grande and Billie Eilish are magnificent musicians. But while Ariana and Billie are both young white women with record-shattering album sales, the similarities end there. Ariana's fame was built on her early success as a young Nickelodeon star. While she's shed her wholesome kiddie show background and become a multi-talented singer and collaborator, she's still a very different type of pop star from Billie, who rocketed to fame after one of her SoundCloud songs went viral. 
Billie's brand of "don't care" L.A. cool, paired with her interesting blend of influences, makes her music hypnotic and wildly unpredictable. She whispers, croons and moans, seeming not to care whether she fits into any particular musical genre. Ariana, on the other hand, is simply an extremely good singer. With a taste for great beats and a range that rivals Mariah Carey's, she shows how great pop music can be when it's made very, very well.
We could talk all day about the differences between Ariana and Billie's approaches to music. They represent the traditionalist vs. the maverick, the prodigy vs. the late bloomer. That's because they represent classic archetypes. And we bet you're wondering with which one you match. If so, you're in luck because that's what this quiz is about! Tell us all about yourself, and we'll reveal whether you're more Billie or Ariana. Ready to play? Let's get quizzing!