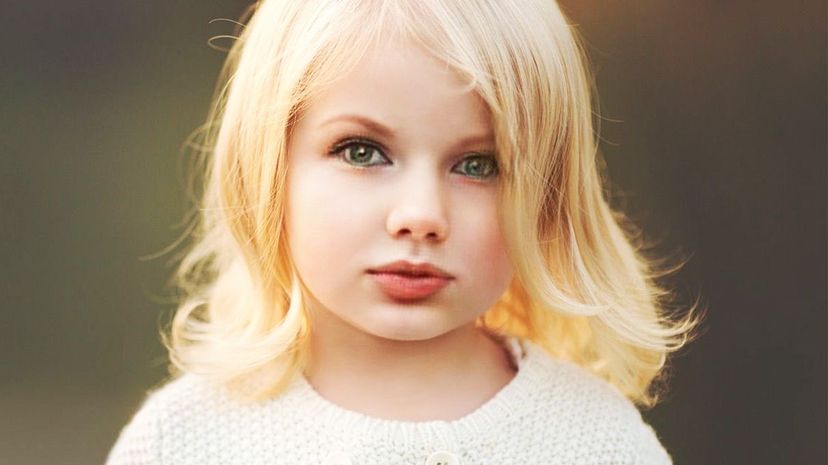 Image: Wiki Commons by David Shankbone / Tatjana Kaufmann / Moment / Getty Images
About This Quiz
If you've ever seen the movie "Benjamin Button," you know what Brad Pitt looks like as an 84-year-old baby, but do you know what he looks like as a regular baby? Aging and de-aging technology is the hottest trend in social media these days. Everybody's doing it and it gives us a chance to see our favorite stars in a different light.
The biggest stars in the world are recognizable everywhere, from Alaska to New Zealand. When they're in full makeup, we can recognize them. When they're in extravagant costume, we can recognize them. When they're voicing a cartoon character, we can recognize them, so this shouldn't be too difficult. The reality is, we never really see our favorite stars completely untouched-up, so we're kind of trained to recognize them through a filter.
Usually, the filters are makeup, lighting and photo enhancement, but those aren't too far off from digital de-agement. We've seen Lady Gaga dressed as a house. We've seen Will Smith play Muhammad Ali and the Fresh Prince. We know what J. Lo looks like as Selena, and we know what Tom Cruise looks like fighting aliens thousands of years in the future. Now it's time to see if you know what all these celebrities look like as infants. Can you identify these stars if we make them look like babies?
Wiki Commons by David Shankbone / Tatjana Kaufmann / Moment / Getty Images