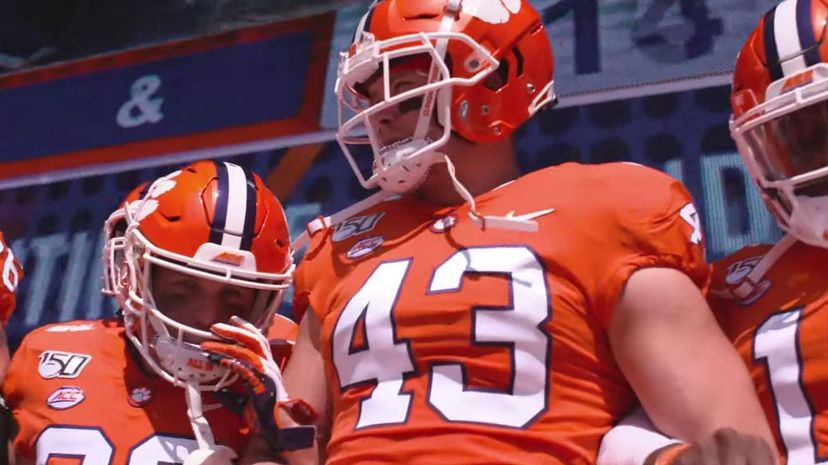 Image: Clemson Tigers
About This Quiz
It's a warm Saturday in the fall, and that means the entire country is doing one thing: watching their favorite college football team crush whichever opponent dares to stand in their way. Are you geared up with your school jersey and a bowl of buffalo dip with nachos waiting for the game to start? Why not pass some time by taking this quiz where we guess your favorite team that you are so excited to watch? 
College football is a die-hard sport that thousands of Americans grow up watching from the time they are a little one running around the living room with a football tucked between their arm. The sport is so ingrained in American culture that some families won't let you in their home during games unless you assure them you aren't bringing in bad mojo. The intensity of college football fandom is no surprise, however, considering how much fans have invested in the games, from school loyalty to community pride. 
Are you a die-hard college football fan of that one team you don't want to ever see go down? Do you think we can guess which team that might be? Finish this quiz, and we will do just that!