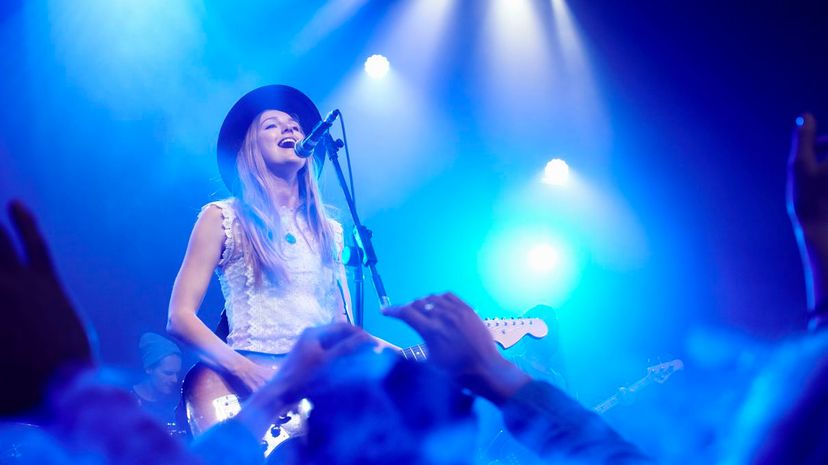 Image: Flashpop / DigitalVision / Getty Images
About This Quiz
Music and mood go hand in hand. From tunes that evoke happiness to melodies that conjure sadness, music has the power to bring our emotions to the surface in therapeutic, often heartbreaking ways. Some songs take us back to another time and place, making us smile as we reminisce about the old days, while other songs strike a nerve, unleashing a wave of melancholy that inspires us to confront our fears and tears.
Yet, while music triggers reactions in an audible sense, color has the ability to do the same visually. Blue, for instance, traditionally represents sadness. In fact, the color serves as the inspiration for an entire genre of music! As Elton John once said, "I guess that's why they call it the blues." Thus, many singers and songwriters have tapped into the power of the spectrum to elicit specific emotions and images. If you stop to explore popular music titles from the past 50 or 60 years, you will easily find every color of the rainbow represented in song.
But can you pinpoint the exact shades referenced in these hit song titles? We'll give you the name of both the song — minus the color, of course — and the artist, but it's up to you to fill in the blank. Show off your music IQ and make your friends "green" with envy in the process!
Flashpop / DigitalVision / Getty Images