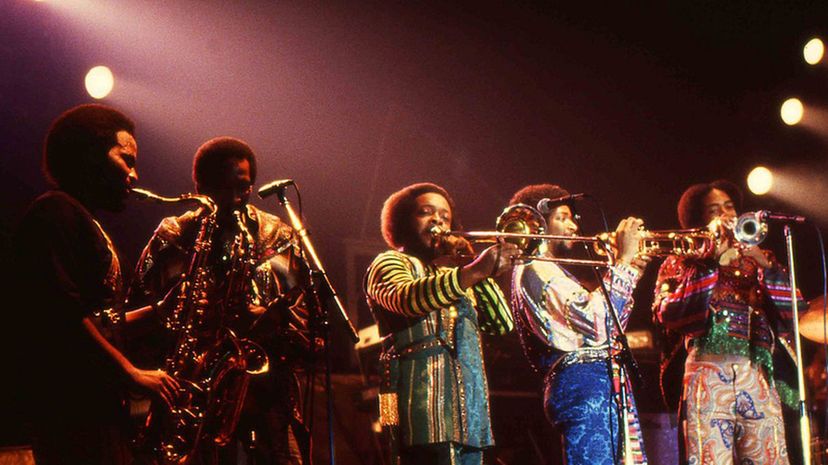 Image: Wiki Commons by Chris Hakkens
About This Quiz
It was a decade that began with a cultural identity crisis. The optimism that had been the hallmark of the turbulent 1960s had given way to a cynicism born of tragedy. Drug abuse had claimed the lives of Jimi Hendrix, Janis Joplin and Jim Morrison. The Beatles, the guiding musical light of the decade, had broken up.
Rock music, regarded as a fad in the '50s and a vehicle for social change in the '60s had become big business by the '70s. Bombast, musical virtuosity and theatrics ruled as bands like Led Zeppelin, Queen, KISS and Pink Floyd sold out sports arenas. Popular music became performance art in the work of the visionary David Bowie, and, in a world filled with musical heroes, Alice Cooper became rock's first villain.
By the decade's close, Vietnam and Watergate were painful memories yet to be fully dealt with. People wanted to dance again and the flash and groove of disco were the perfect antidotes to what had become a downer of a decade. Meanwhile, in England and New York, art scene kids and disenfranchised youth were ready to tear it all down to the basics and start again with an emerging scene sneeringly called "punk."
Think of this quiz as your own personal time machine as we take you on a musical journey back to the decadent decade of shag carpet, custom vans and puka shell necklaces. Dig this challenge we're laying down — can you identify the male bands and artists who kept the '70s truckin'?