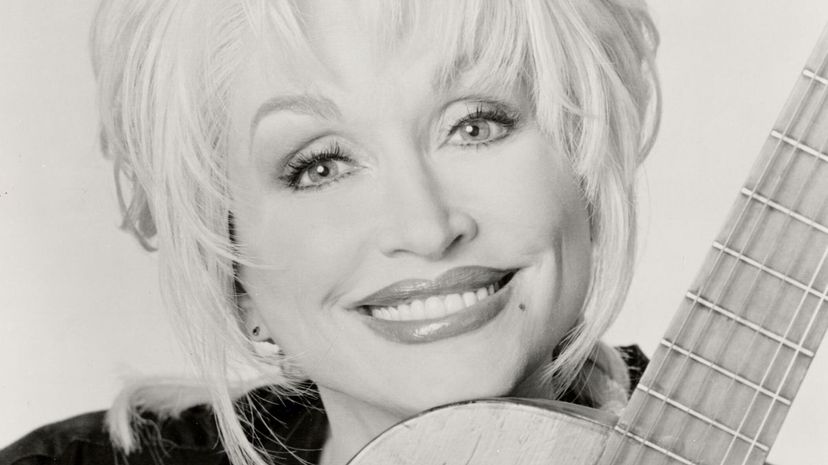 Image: Wikicommons by Dennis Carney
About This Quiz
She's been called "The Smoky Mountain Songbird" and "The Backwoods Barbie," but anything short of "Country Music Queen" diminishes the impact this singer and songwriter who's been at it since 1967 has had on the industry. Her first No. 1 single, "Joshua," hit the airwaves in 1970, but one of her most popular tunes, "Jolene," didn't come along until three years later. In the years that followed, she worked hard to cross over into the pop circuit, turning "Here You Come Again" into a hit — on both the country and pop charts.
As the decades wore on, Parton found a place in music, television and the silver screen, which has led to 10 Grammys, two nominations for Academy Awards and a coveted place in the Country Music Hall of Fame, to name just a few accolades. In fact, she is one of only a handful of people to have received award nominations from the "Big Four" — the Academy Awards, Grammy Awards, Tony Awards and Emmy Awards. Phew! Talk about busy!
But, for Dolly, it always comes back to the music. And, for us, that's exactly what we're looking for! Can you finish these Dolly lyrics? Some are easier than others ("Workin' 9 to 5"); some are a bit trickier ("And I said I'd find a rich man"). Real Dolly fans will nail this quiz, from "Joshua" to "Jolene"! As Dolly once put it, "You'll never do a whole lot unless you're brave enough to try." So, what are you waiting for?