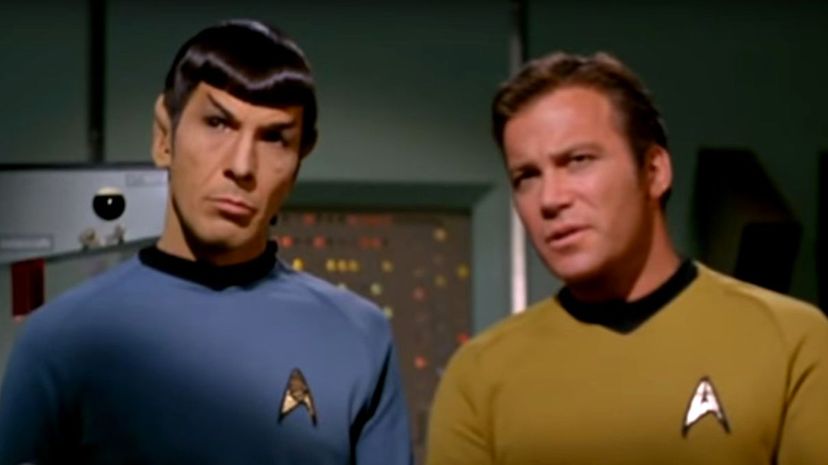 Image: Desilu Productions, Norway Corporation, Paramount Television
About This Quiz
Over the decades, the Star Trek franchise has provided us with some unforgettable characters, from James T. Kirk and Mr. Spock to Commander Saru and Captain Philippa Georgiou. While many of Star Trek's greatest characters are female, such as Captain Janeway and Seven of Nine, you can't deny the presence of dozens of compelling male leads, including Commander William T. Riker, Dr. Phlox, Captain Benjamin Sisko, Specialist Ash Tyler, Odo, The Doctor and more. 
But can you name ALL the mesmerizing male characters of the Star Trek franchise? That's what this quiz is designed to figure out. We're going to test your recognition of male characters from every single live-action Star Trek TV show, from "Star Trek: The Original Series" to "Star Trek: The Next Generation," "Deep Space Nine," "Star Trek: Voyager," "Star Trek: Enterprise" and "Star Trek: Discovery." It doesn't matter how well you know one or two of these series ... if you want to ace this quiz, you're going to need to know something about them all! In fact, if you get half of these questions right, we're going to be really impressed.
So, are you ready to prove you've forgotten more about Star Trek than most people ever knew? Make it so by taking this quiz!
Desilu Productions, Norway Corporation, Paramount Television